This tutorial shows you how to set up a Zap.
Prerequisites​
Before you begin, check the following:
Set up a Zap​
Go to your Cryptohopper account.
Click "Marketplace".
Click "Apps".
Click "Zapier".
Click "Go to Zapier".
Log in to Zapier.
You see an invite to use Cryptohopper on Zapier. Click "Accept and build a Zap".
Click "Make a Zap".
Type in and select "Cryptohopper" in the section "1. When this happens".
Choose the Action.
Select your account
Click "Continue".
Select the application under "2. Do this".
Follow the steps, test it or skip the test.
Click "Turn Zap on".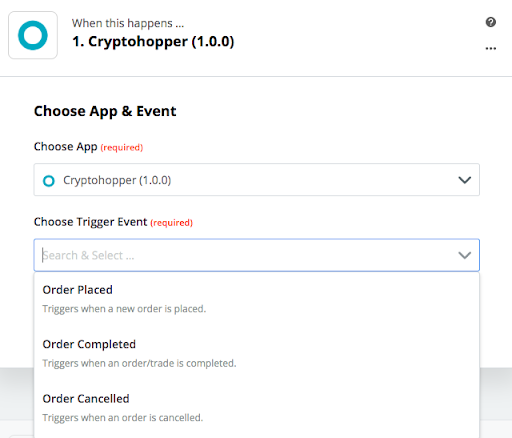 Was this article helpful?