How to set up a Telegram Bot
This tutorial shows you how to set up a Telegram Bot.
Prerequisites​
Before you begin, check the following:
Set up a Telegram Bot​
Go to your Crypothopper account.
Click "Marketplace".
Click "Apps".
Click "Telegram Bot".
Select what you want to connect.
Go to your Telegram account.
When it's working, the bot will send you a message through Telegram.
Log in to Cryptohopper on Telegram.
Walk through the OAuth screen.
After logging in you will receive a success message.
After authenticating, type /help, and the bot will walk you through the commands.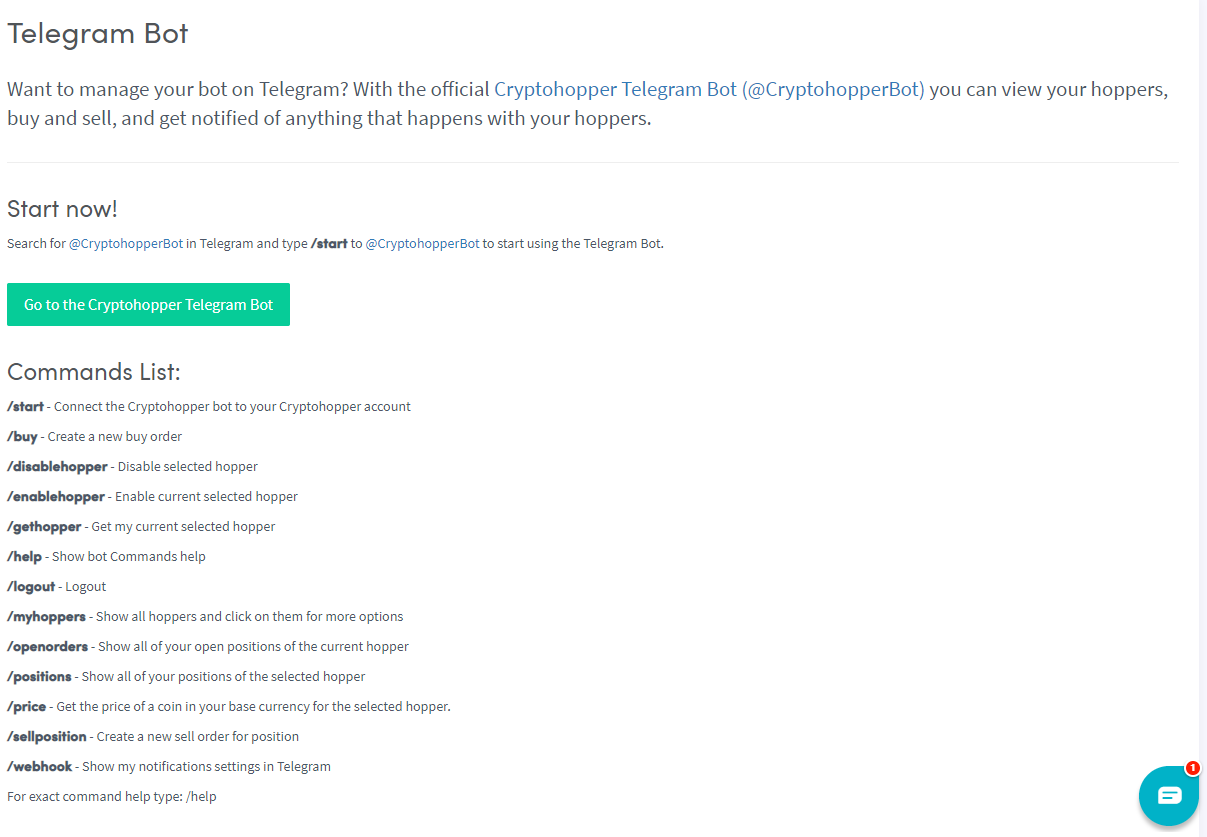 Was this article helpful?