This tutorial shows you how to set up 2FA.
Prerequisites​
Before you begin, check the following:
How to set up 2FA​
Log in to your Cryptohopper account.
Click the profile button in the upper right corner.
Click "My account".
Click "User Profile".
Click "Two Factor Authentication (2FA)".
Select the Authentication Method.
Depending on the method you choose follow the required steps.
Click "Enable 2FA".
Write down the security codes and store them some were safe.
We highly recommend using 2FA on your Cryptohopper account.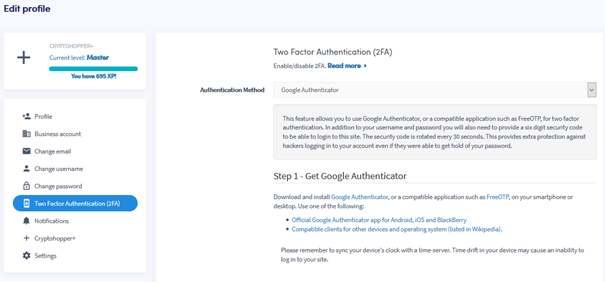 Was this article helpful?