How to use your Cryptohopper profile
This tutorial shows you how to change your settings.
Prerequisites​
Before you begin, check the following:
How to change your settings​
Log in to your Cryptohopper account.
Click the profile button in the upper right corner.
Click "My account".
Click "User Profile".
Click "Settings".
Change the settings you want to change.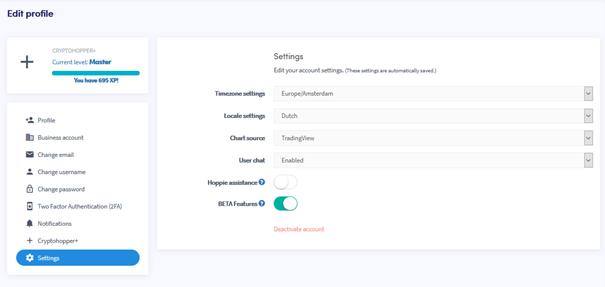 Was this article helpful?