How to add a Strategy or Template as a Marketplace Seller
This tutorial shows you how to add a Strategy or Template as a Marketplace Seller
Prerequisites​
Before you begin, check the following:
How to add a Strategy or Template as a Marketplace Seller​
Log in to your Cryptohopper account.
Click "Marketplace items".
Click "New Item".
Click "Strategy" or "Template". Depending on what you want to post.
Select the Strategy or Template you want to post.
Click "Continue".
Fill in all the required fields.
Click "Save".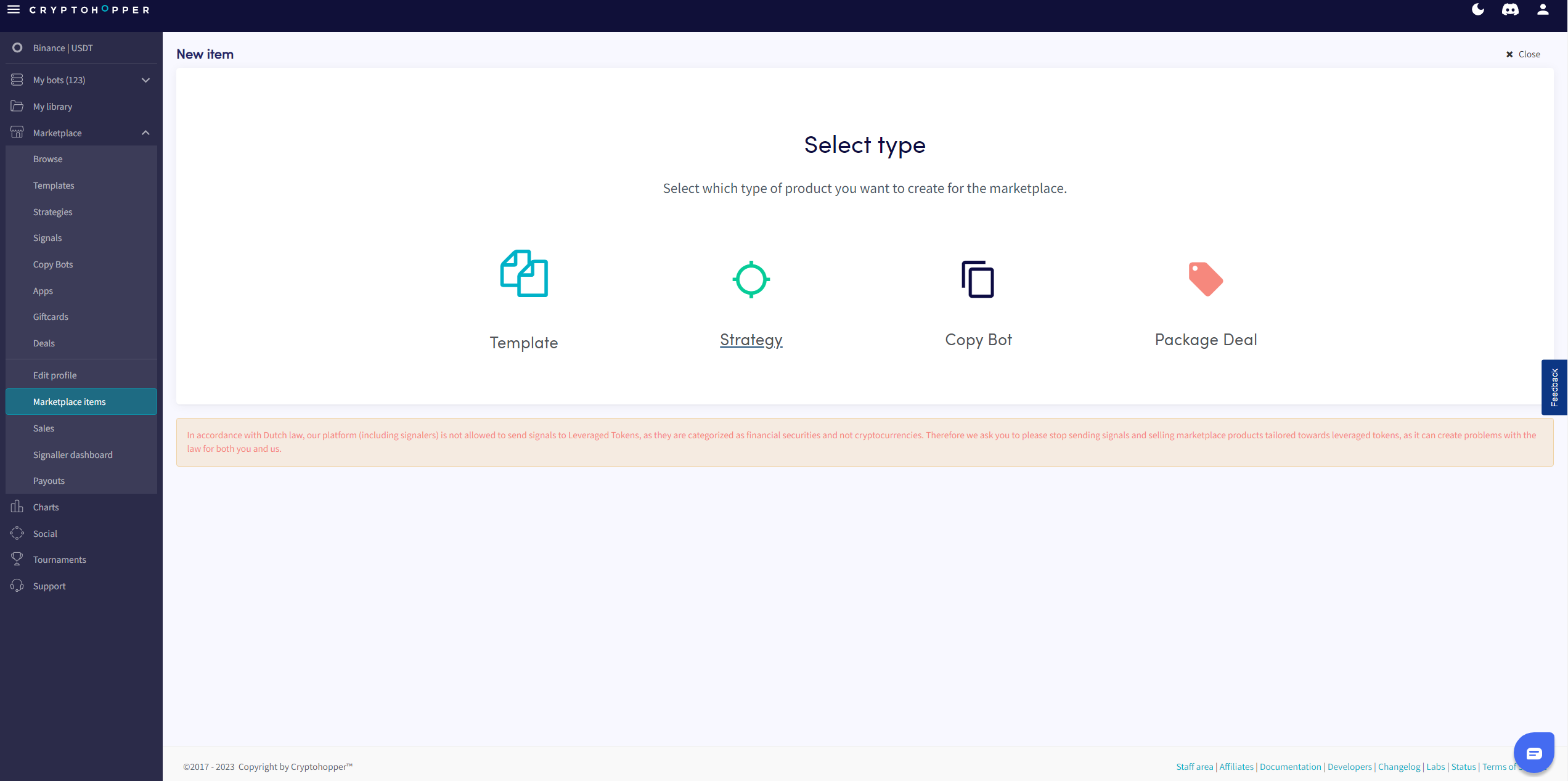 Was this article helpful?