In this article, we explain what our chat support is and how you can use it.
What is our chat support​
We offer chat support from Monday until Friday between 08:00 AM – 12:00 PM Amsterdam time to help you with issues or questions you may have. Our employees can't give financial advice because of regulations set by the Dutch Authority for Financial Markets.
How to chat with us​
To chat with our support team use the chat button. You find the chat button on our website in the lower right corner of your screen.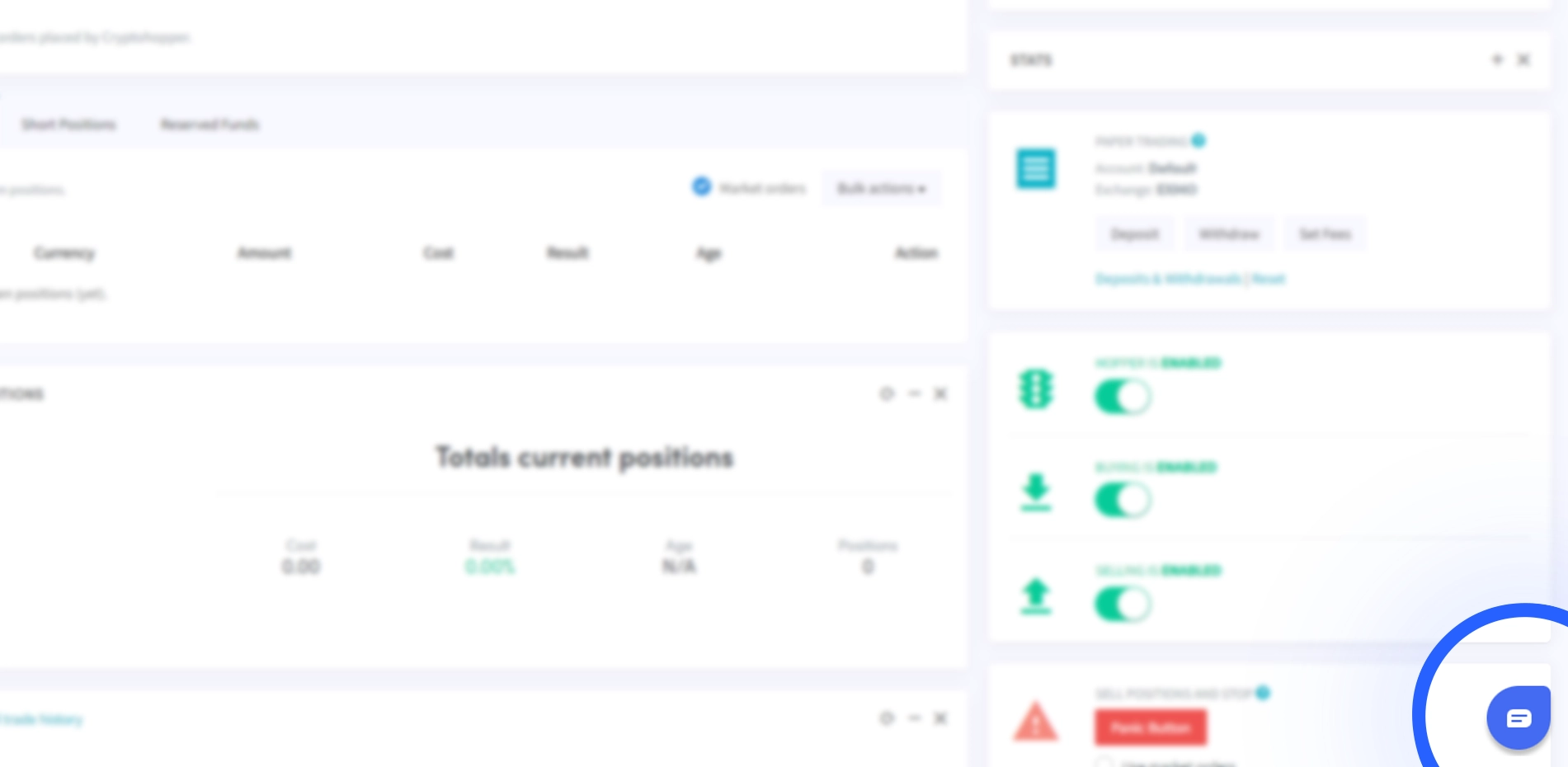 Through the chat widget, you also find the Frequently Asked Questions (FAQs).
Discord
You can also use our Discord channel. You can chat with our support staff and other users. To access this channel, you will need a Discord account that is more than 2 days old. Click here to join the Cryptohopper Official Discord channel.
Was this article helpful?