In this article, we explain what our academy is.
What is our academy​
Our academy is a place to learn and trade the easy way. Increase your profitability by learning how Cryptohopper's trading bots work. You find the academy here. The best part? The courses are free.
We cover many topics on the academy, including:
Enjoy the courses for free or become certified! By becoming certified, you motivate yourself, even more, to complete the courses. Add it to your CV, share it on social media, or support our mission to educate traders. Profits from our courses are used to help fund free education for new traders.
Want to put your knowledge into practice? Start paper trading to find out how the bot will respond to your settings.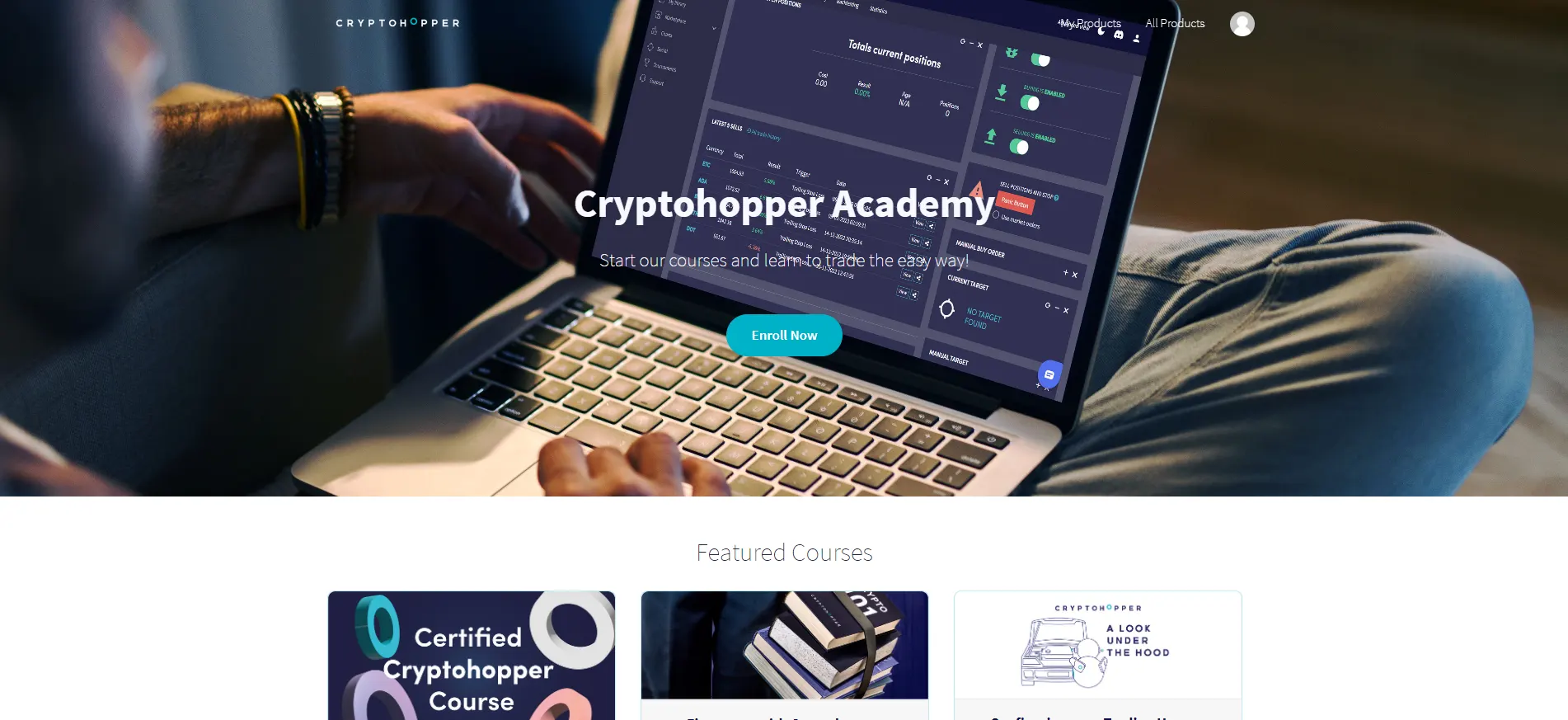 Was this article helpful?