This tutorial shows you how to pay with Litcoin.
Prerequisites​
Before you begin, check the following:
You have a Cryptohopper account.
You want to pay your subscription with Litecoin
You have a crypto wallet or exchange with Litecoin you can use to buy a subscription
How to pay with Litecoin​
Log in to your Cryptohopper account.
Click on "Subscriptions".
Click "New subscription".
Click on "Subscribe now" for the subscription you want to buy.
Select the payment term.
Click the Litecoin logo.
Click "Complete your order". You will be redirected to a page where you can select the wallet or exchange you want to use.
Read the tips.
Click "Continue".
You can Pay in Wallet or scan the QR code.
Make the payment.
You will receive an email with all the details.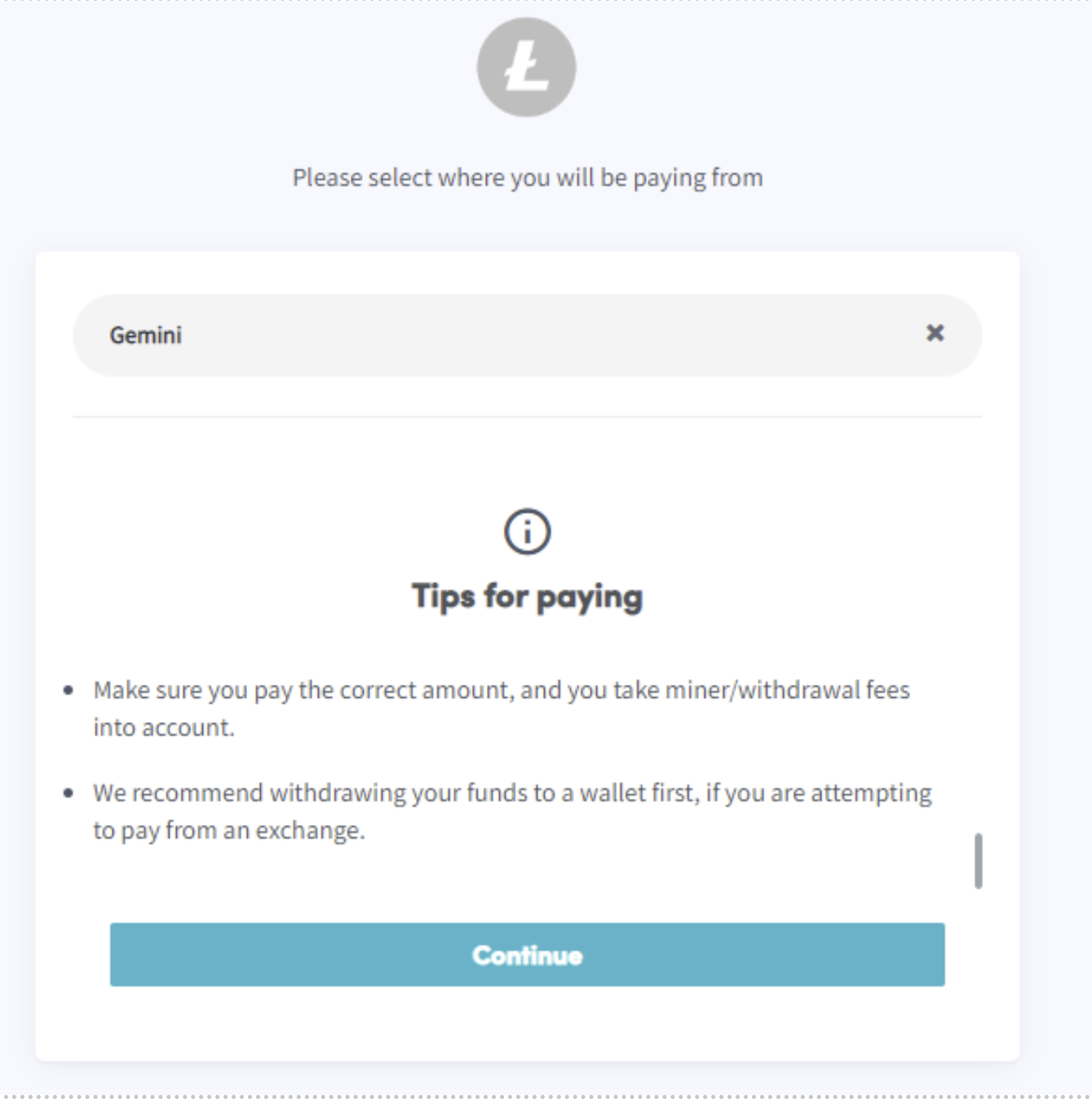 Was this article helpful?