What is on the Dashboard for the Exchange Arbitrage
This tutorial explains what you can find on the Dashboard fort he Exchange Arbitrage.
What to find on the Exchange Arbitrage Dashboard​
Open orders
Here you find all the active orders that are currently being used by the bot. If the bot is in the middle of an arbitrage trade, it will show it here too.
Open Exchanges Arbitrages and backlog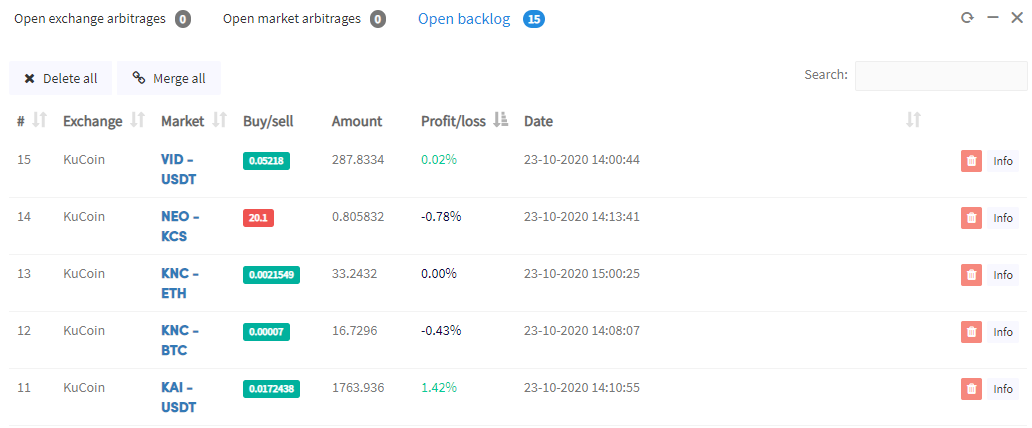 Here you find all current open Exchange Arbitrages and the backlog.
Latest Exchange Arbitrages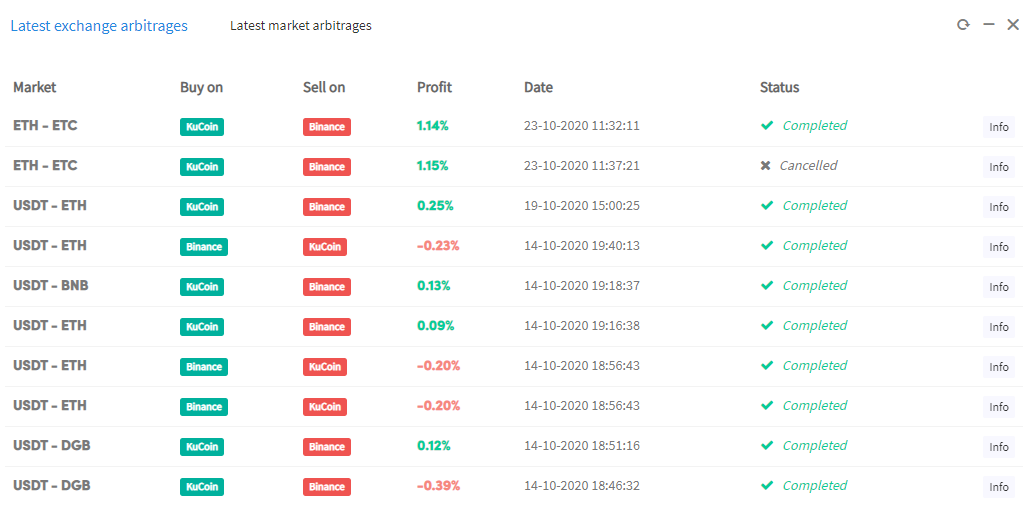 Here you find what trades were made, and if they were successful or not.
Hopper enabled/disabled
You can enable or disable Exchange Arbitrage.
Exchange Arbitrage results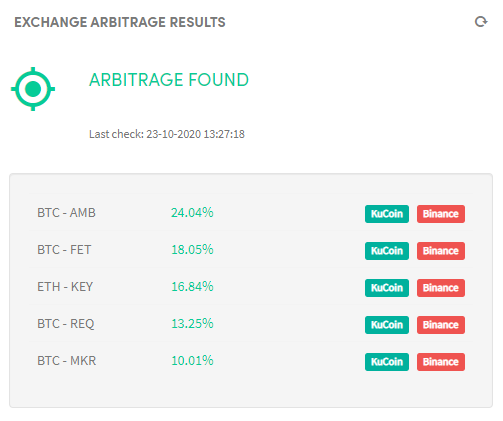 Your bot scans the markets for Exchange Arbitrage opportunities and displays the results here. You can see if your settings are too tight and if your bot is properly configured.
Manual order
This is handy if you don't have enough funds for a certain currency. Place your manual order so your funds are sufficient in all selected markets.
Totals
Here you see what's on your exchange and if you've made a profit. Reset the balances when you start. It's the best way to track profits.
Assets
Here you see what's on the different exchanges. Select the exchange to see the balance of that exchange.
Output
This is the place where your bot is "speaking" to you. It will tell you if it encounters any errors or problems.
Was this article helpful?