What can you find on the Tournaments page
This tutorial explains what you can find on the Tournaments page.
What to find on the Tournaments page​
Leaderboard
When clicking on "Leaderboard" you can check the ranking of 2023, 2022, or all time. Will your profile be shown in the top 100?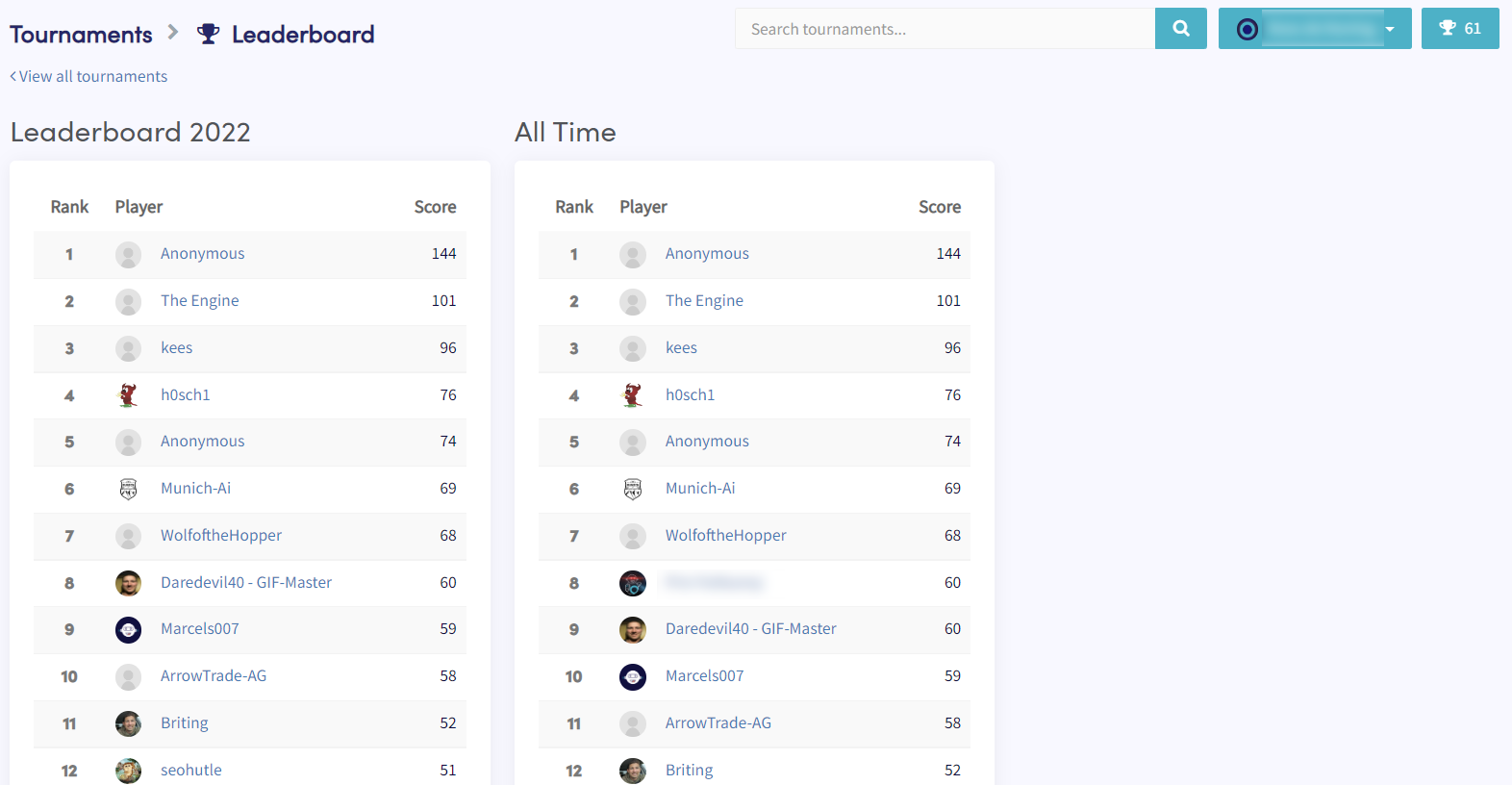 Details
Click on a Tournament you might want to join. Check the details to find out whether your existing bot complies with the Tournament's rules. If you don't have a bot that follows the rules, you can easily create a new bot. This screen also shows when you can enroll and the end date of the Tournament. The activity shows your competitors' trading activity, while the stats show the total numbers of trades and your own trades.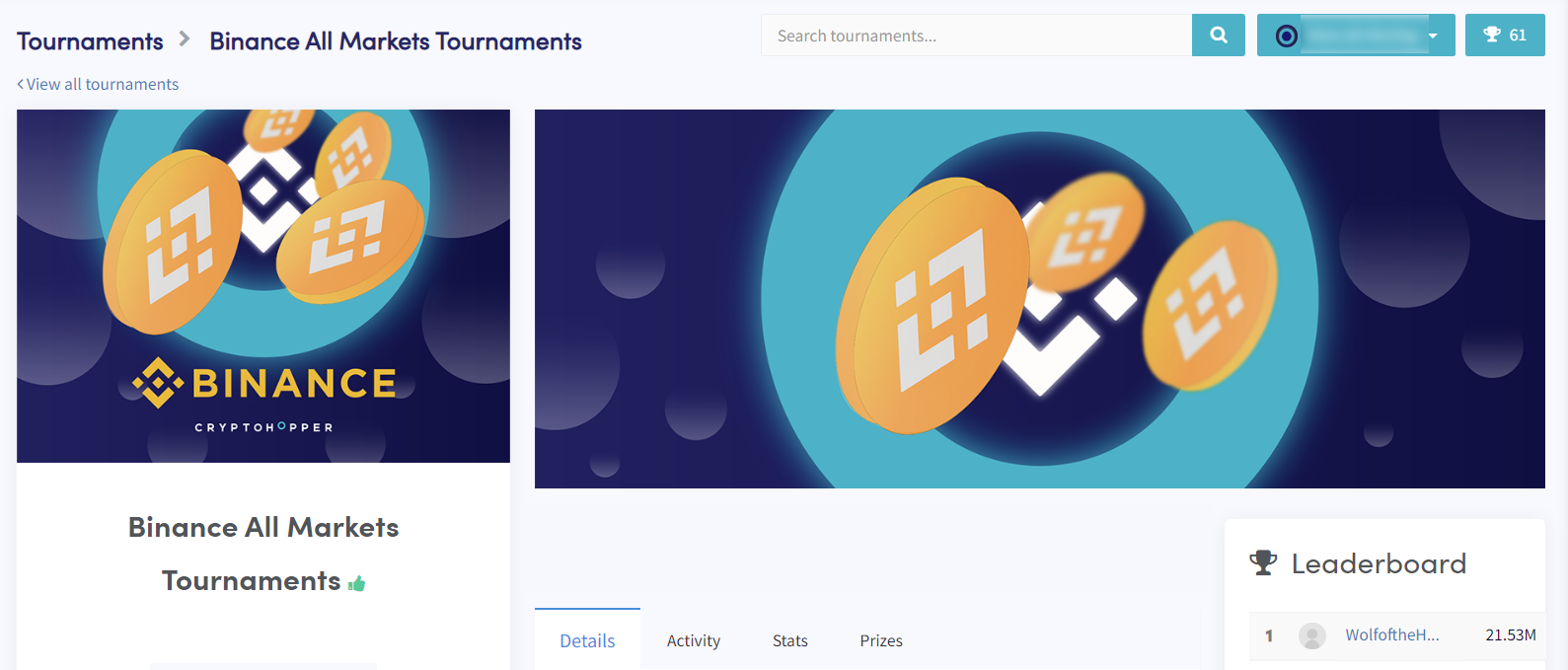 Calculation of your trading score
Cryptohopper doesn't show the calculation of the scores to keep the Tournament fair to everyone. What we can see is that trades with a profit higher than 0.5% will start scoring. A score multiplier will take effect the higher your profits get. Loss-making trades will result in a score deduction.
Prizes
The prizes depend on the Tournament itself and range from Cryptohopper credits to XP for Cryptohopper's Loyalty Program and more!
Was this article helpful?