---
This tutorial shows you how to set up 2FA

Prerequisites??

Before you begin, check the following:
You have a Cryptohopper account.
You want to take an extra security measure.
How to set up 2FA
Log in to your Cryptohopper account.
Click the person logo in the upper right corner.
Click "My account".
Click "User Profile".
Click "Two Factor Authentication (2FA)".
Select the Authentication Method.
Depending on the method you choose follow the required steps.
Click "Enable 2FA".
Write down the security codes and store them some were safe.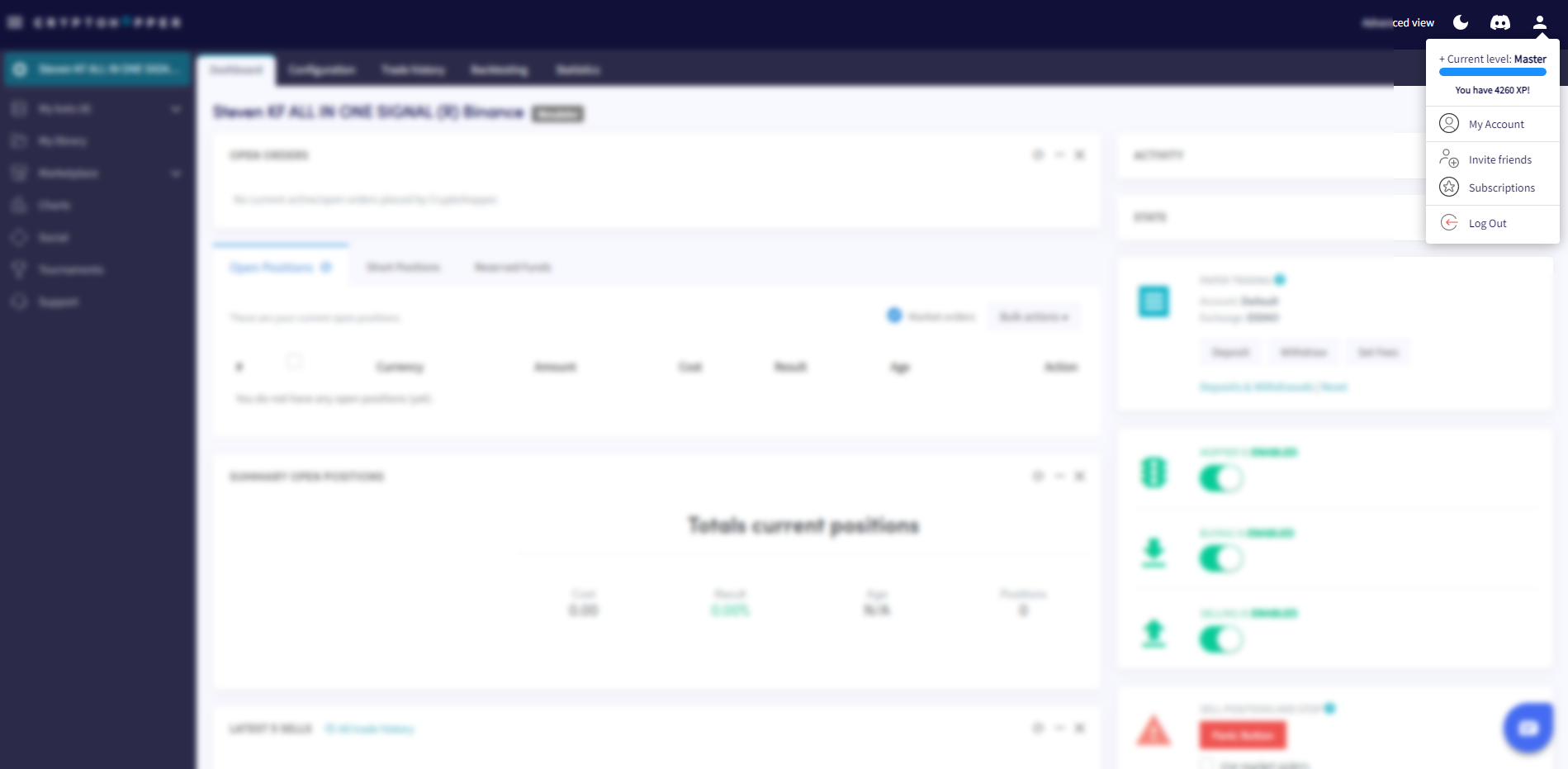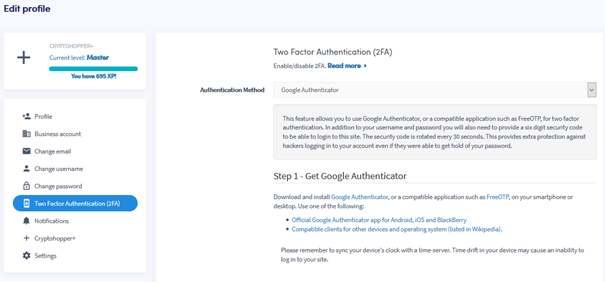 Settings

Authentication method. Select the method you want to use. We have 2 options:
Google Authenticator
Yubikey
When using Google Authenticator, please read the?following information. For YubiKey, the authorization method used is One Time Password (OTP).

Security codes. Make sure to write down the security codes somewhere that will be created next to the 2FA setup. If you lose your device, you will always get your authentication method working again without a hassle. If you haven't written down the backup codes, then you will have to send an email to all exchanges and Cryptohopper with the question to remove the 2FA from your account. So do write the codes down. Cryptohopper can be contacted through chat or by mail:?support@cryptohopper.com

Extra information

We highly recommend using 2FA on your Cryptohopper account. Not only on your Cryptohopper account but on all your accounts. It's an extra layer of security on your account.
---
Last updated on
---
Was this article helpful?
---