---
Connect your bot to EXMO

EXMO is a European crypto exchange founded in 2014. This tutorial shows how to connect your EXMO account to Cryptohopper. One thing that's important to mention is that when creating API Keys on this exchange, Withdrawal rights are disabled by default. We also recommend you not to use withdrawal rights when trading on Cryptohopper.

Step one.

Go to Exmo and create an account by clicking on "Sign up".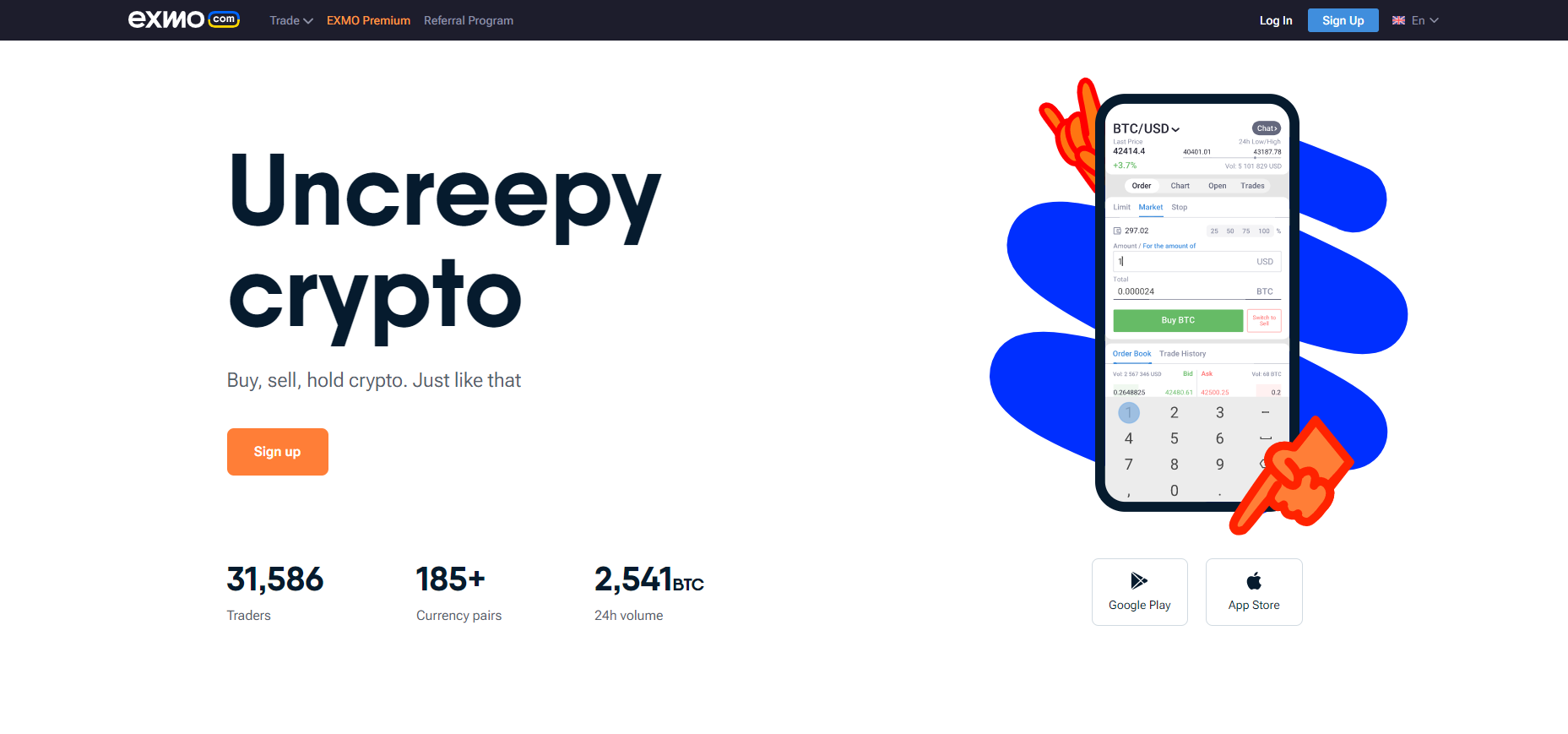 Step two
Choose a username, fill in your email address, phone number, password and then click on "Accept terms & conditions".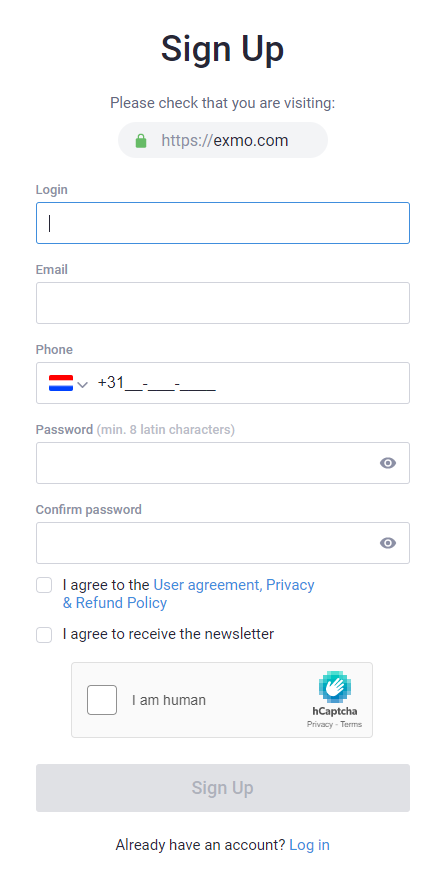 Step three.
Verify your email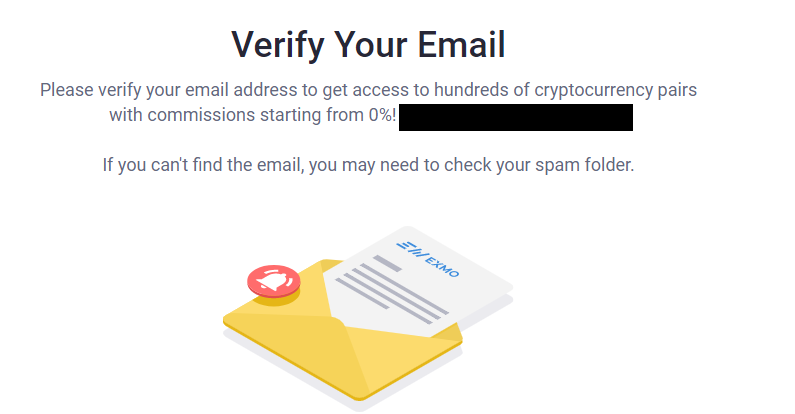 Step four.
The next step is verifying your account. Here, you have to fill in personal details as stated on your passport.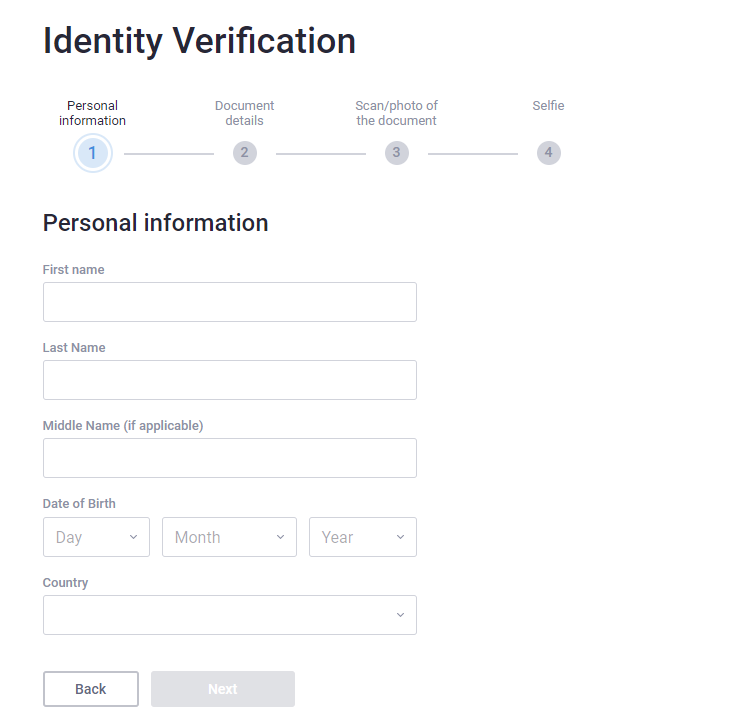 Step five.
Check your passport, ID, or driver's license and fill in the necessary details.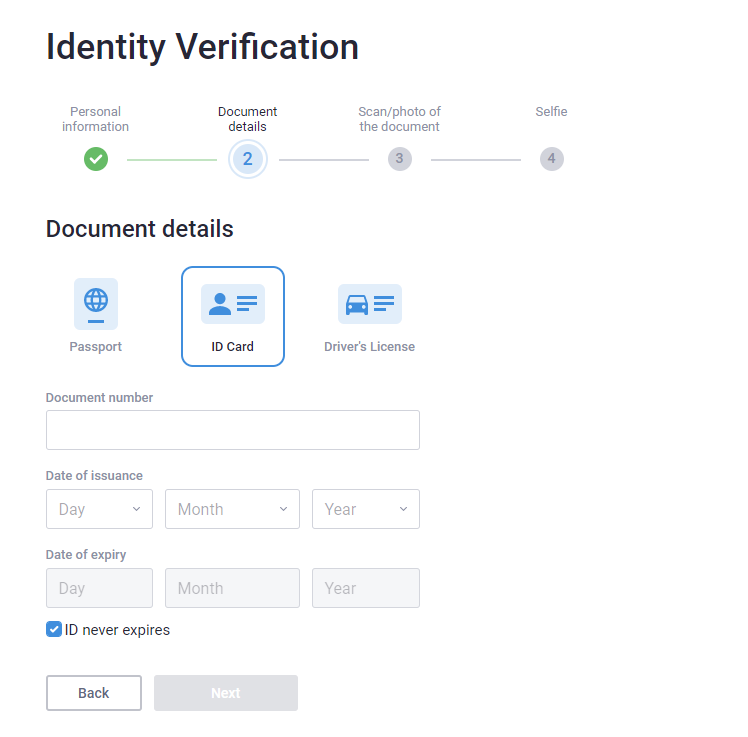 Step six.
Upload an image of your passport, ID, or driver's license.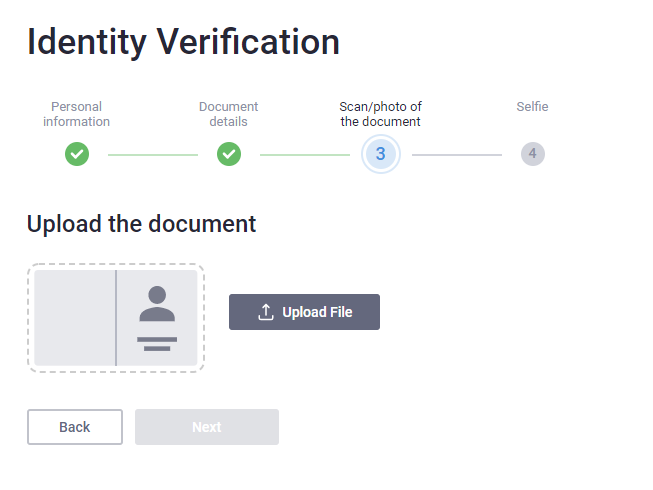 Step seven.
Take a selfie with the instructions shown.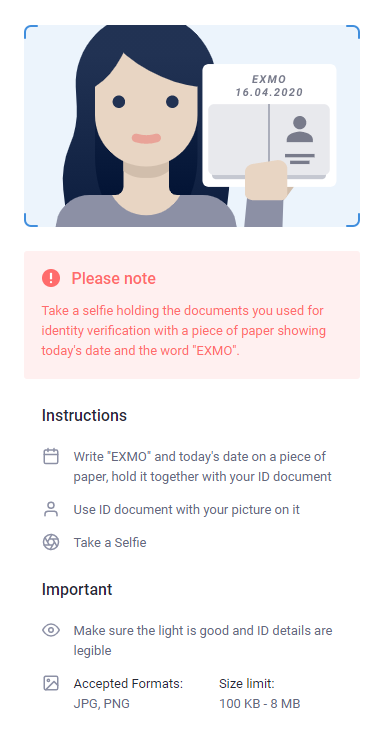 Step eight.
You don't have to wait for the verification confirmation to create an API Key.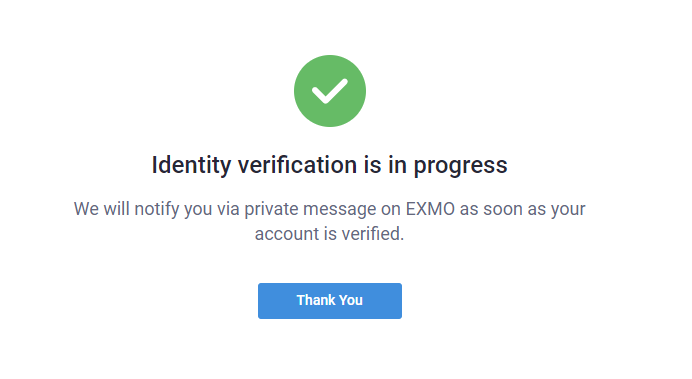 Step nine.
Click on your username in the upper right corner and click on "Settings". Next, click on "API" and then on "Create API Key".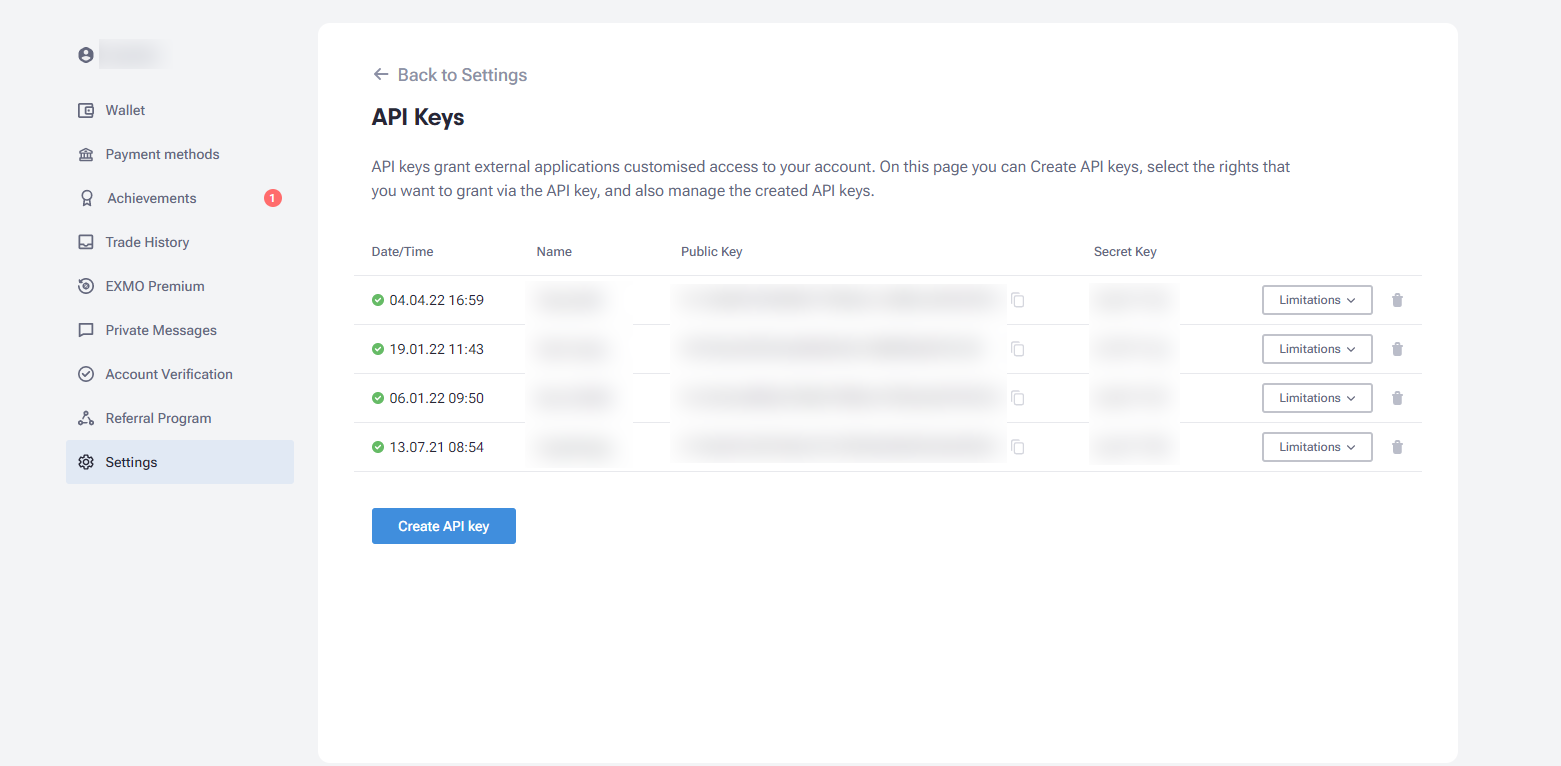 Step ten.
Give the API Key a name, for example, Cryptohopper.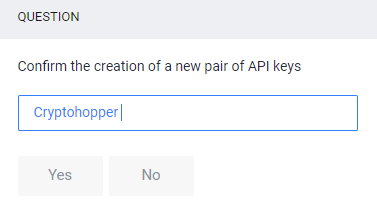 Step eleven.
You now have to create API Keys! Ensure that you confirm the creation of your API Keys by email.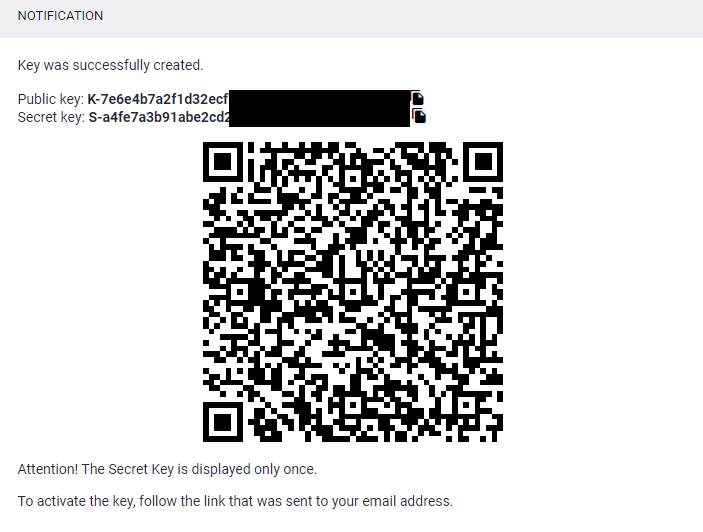 Step twelve.
Navigate to your Cryptohopper account and find the baseconfig. From there on out, you can click on the tab labeled "Exchange".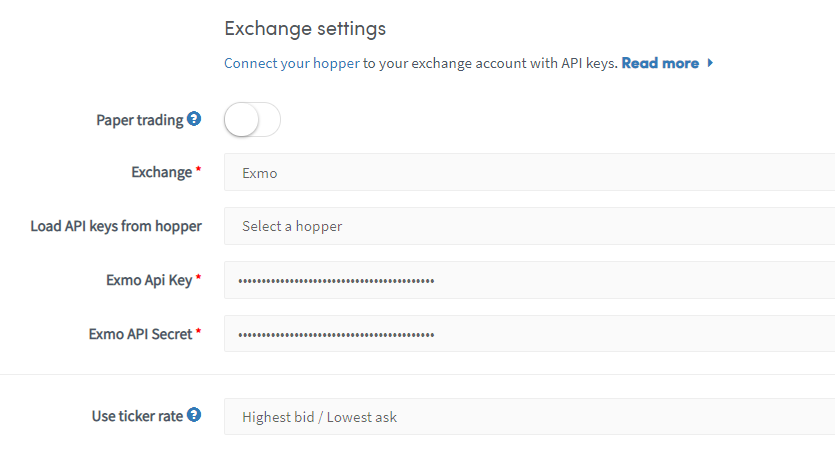 Give the Hopper a moment to link everything and your balance should be loaded.
Unable to see your exchange balance? Several things that can prevent your Hopper from synchronizing the funds of your exchange. In most cases, the browser that you use has "auto-fill" enabled. This means that the browser fills in certain text fields themselves. There are three things you can do:
Disable autofill
Use incognito mode of your browser
Use a browser that you don't use often
Another thing that could prevent your Hopper from synchronizing are password managers, disable this for Cryptohopper
And you're done! Check our community forum where users share their Hopper settings.
Do you have additional questions about your EXMO account? Check out EXMOs FAQ.
---
Last updated on
---
Was this article helpful?
---