Connect Your Bot to Bybit
---
Bybit is one of the fastest growing cryptocurrency exchanges, with more than 3 million registered users. Built on customer-centric values, Bybit endeavors to provide a professional, smart, intuitive and innovative online (institutional) trading.
Creating an account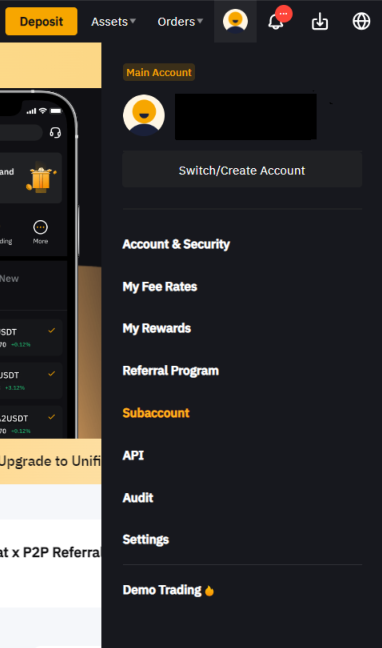 If you already have an account on Bybit, click here to create an API Key.
To create an account, go to "Sign up" in the top right corner.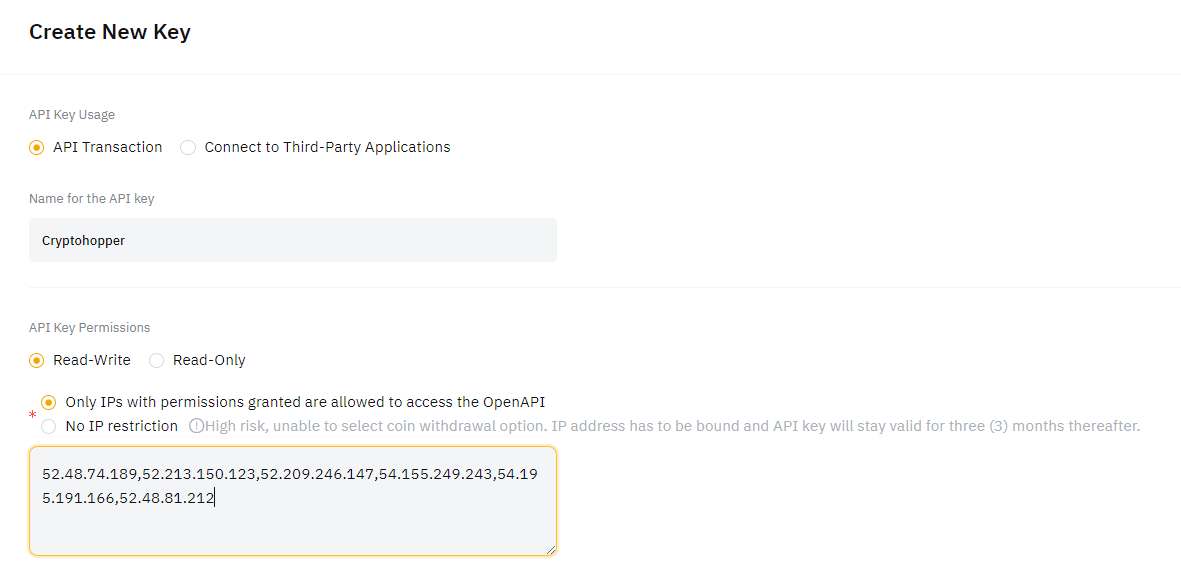 Fill in your email address, determine your password and accept the Terms of Service and Privacy Policy. Once you receive an authorization code via email, use this code to go to the next step. Check your spam folder if you don't see a code in your inbox.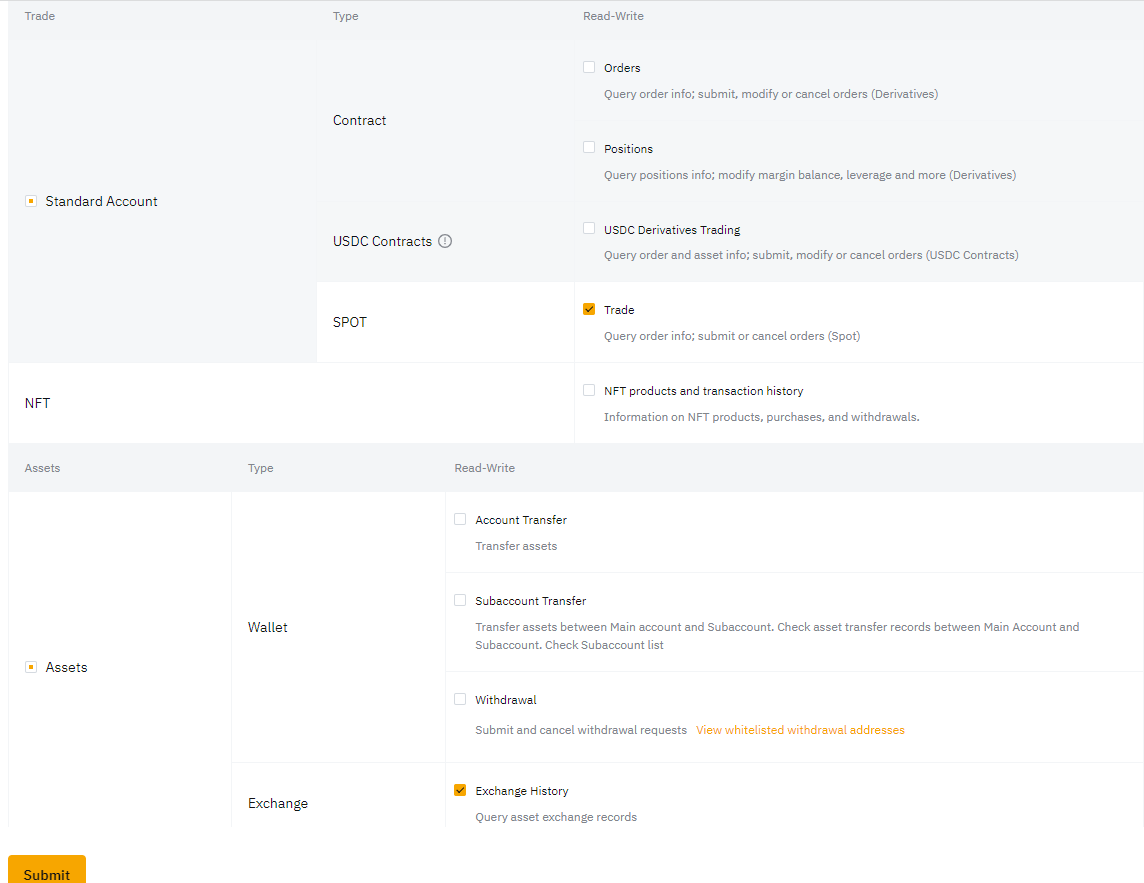 In the next step, you will be asked what kind of trader you are. If you're new to crypto trading, we recommend selecting "I'm new" for detailed explanations on how an exchange works. We have selected "I'm experienced".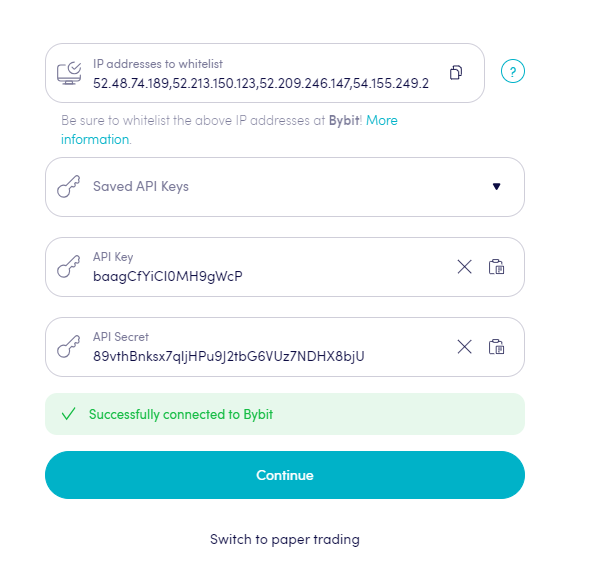 There are 2 options shown: "I own crypto" and "I don't own crypto". If you don't own crypto yet, select "I don't own crypto". Bybit supports SEPA, VISA, MasterCard and more.
How to create API Keys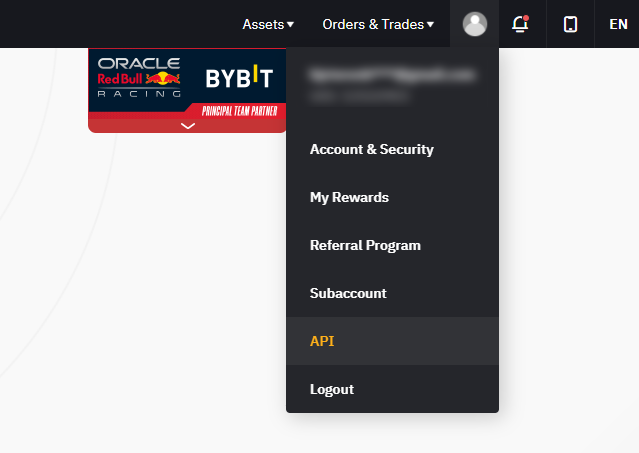 Click on the profile image in the top right corner and select "API".

Next, select "Create New Key" in the top right corner.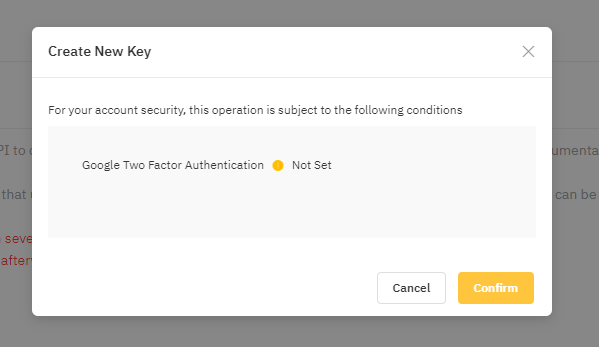 If you just registered your account, you will need to configure Google 2 Factor Authentication (2FA) as shown in the screenshot.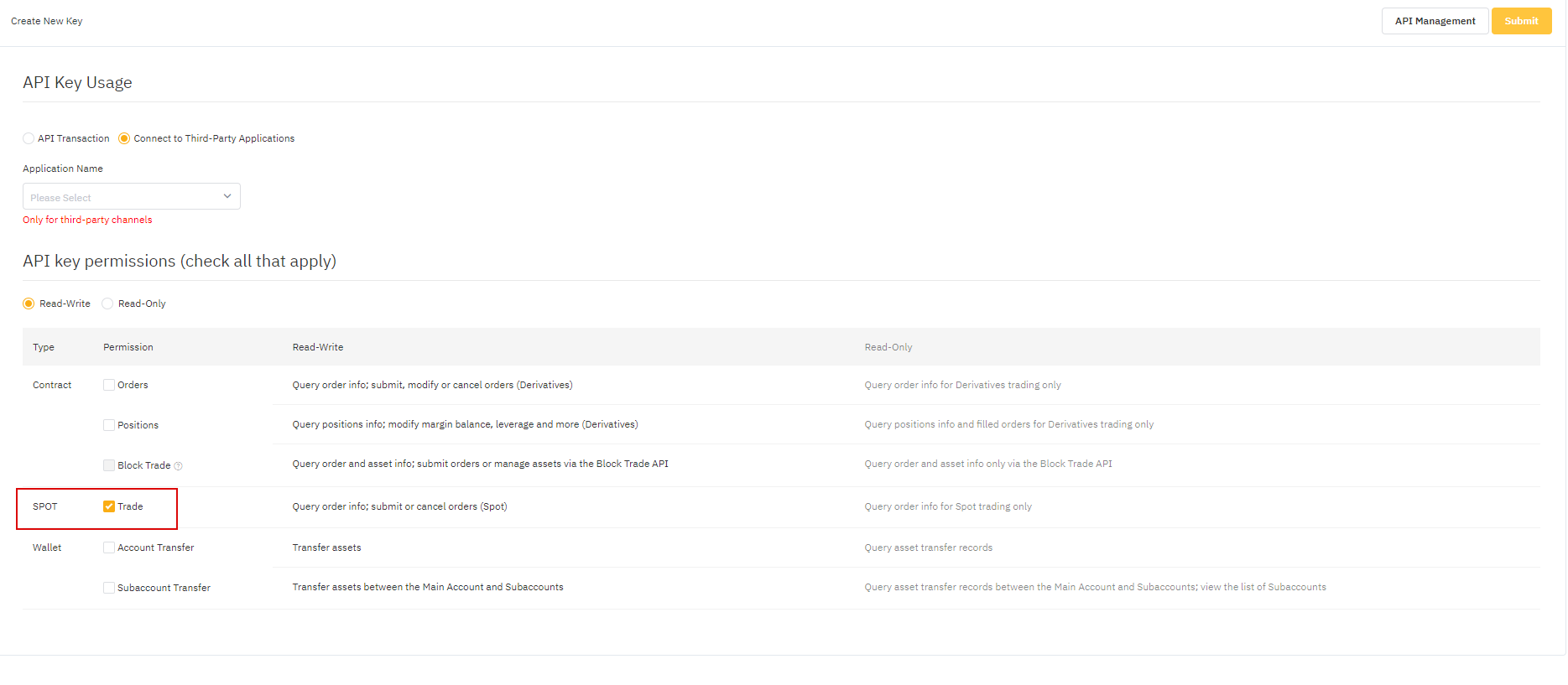 Once the Google 2FA is configured, select "Create New Key'' again. Select "API Transaction". Click on "Read-Write", tick the box next to "SPOT", select "All IPs and then click on "Submit". To validate the new keys, fill in your 2FA code.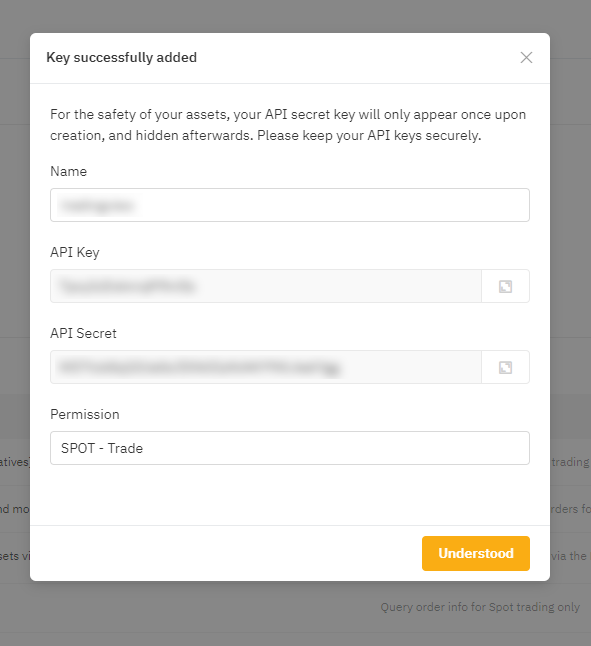 Add the keys to your Hopper

Copy the API key in your Hopper and you're done!
Unable to see your exchange balance?
There are a few things that may prevent your hopper from synchronizing the funds of your exchange. In most cases, it is because your browser has "auto-fill" enabled.
This means that the browser fills in certain text fields themselves. There are a few things you can do to fix this issue:
Disable autofill.
Use incognito mode for your browser.
Use a browser that you don't use often.
If you use a password manager, disable this for Cryptohopper or it'll auto-fill in the passwords.
That's it! For more information on the subject, check our Tutorials,Academy, and the community forum where users share their Hopper settings.
Bybit minimum trade amounts
Click here to check the minimum trade amounts on Bybit.
Bybit Status
Do you experience issues with trading on Bybit? Click here to check Bybit's exchange status.
---
Last updated on
---
Was this article helpful?
---