---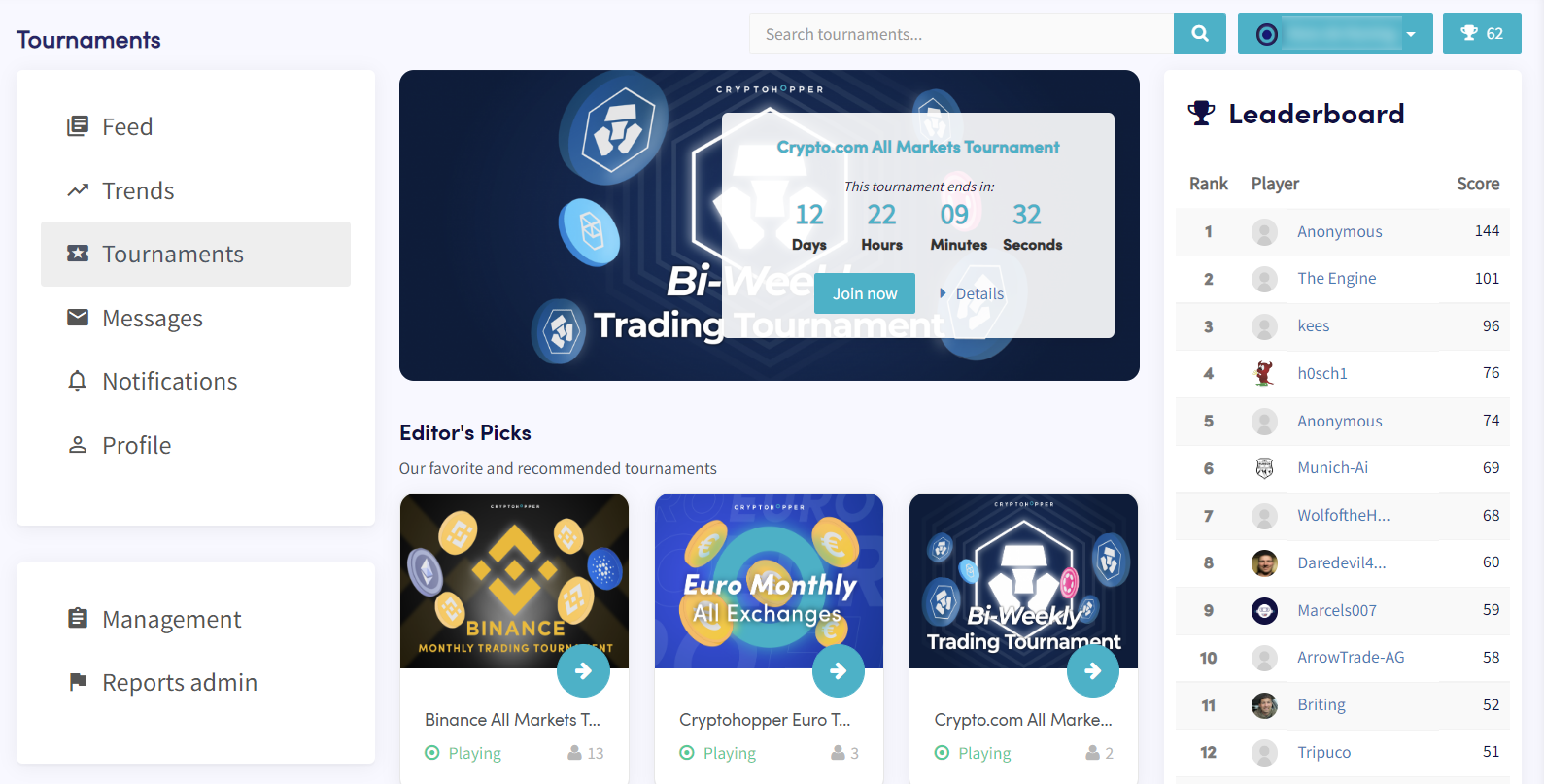 Take your trading to the next level and compete with friends and other traders on Cryptohopper! There are different types of tournaments. Some focus on trading a specific coin, others on one quote currency or a particular exchange.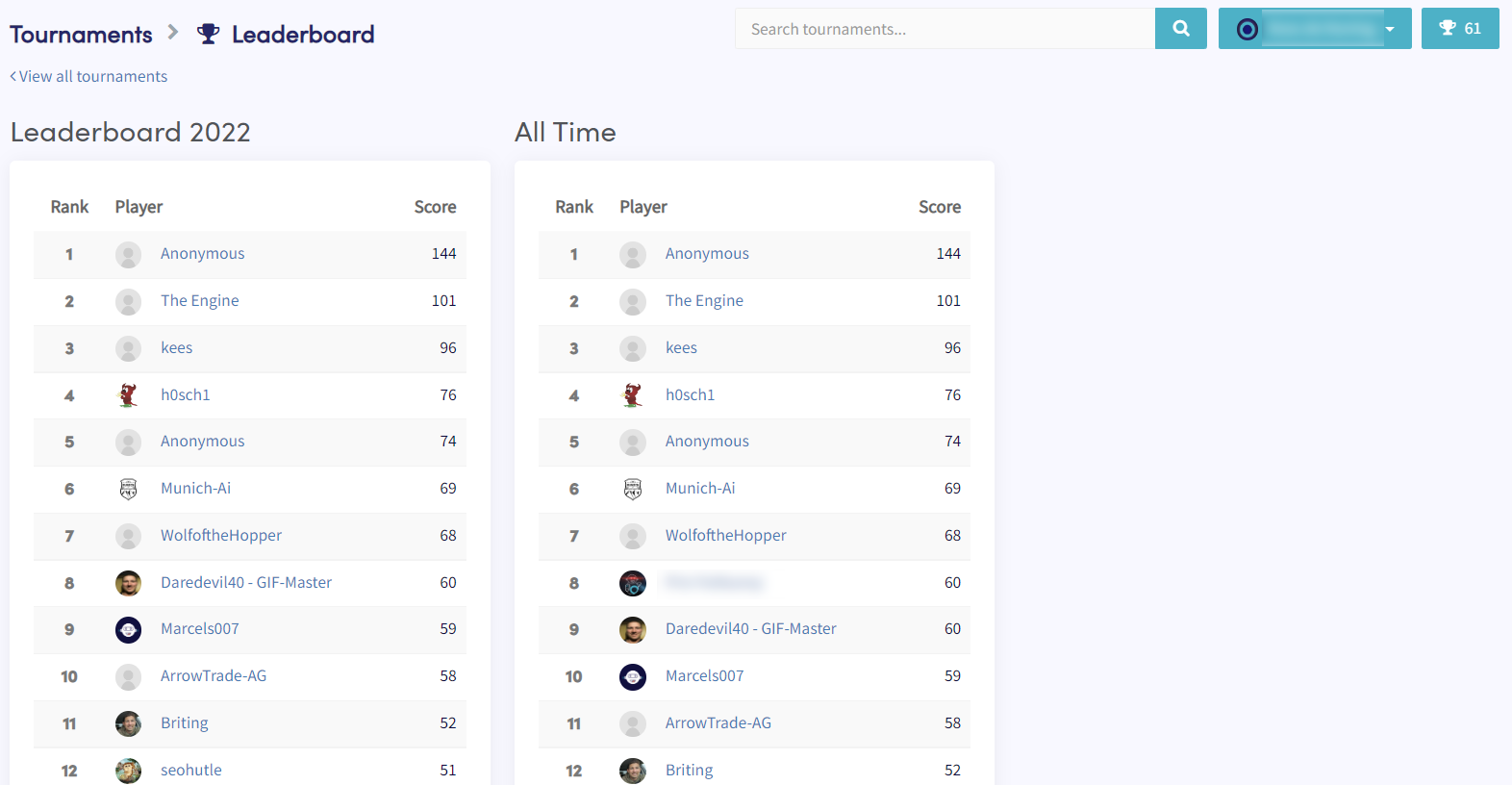 When clicking on "Leaderboard", you can check the ranking of 2022 or all time. Will your profile be shown in the top 100?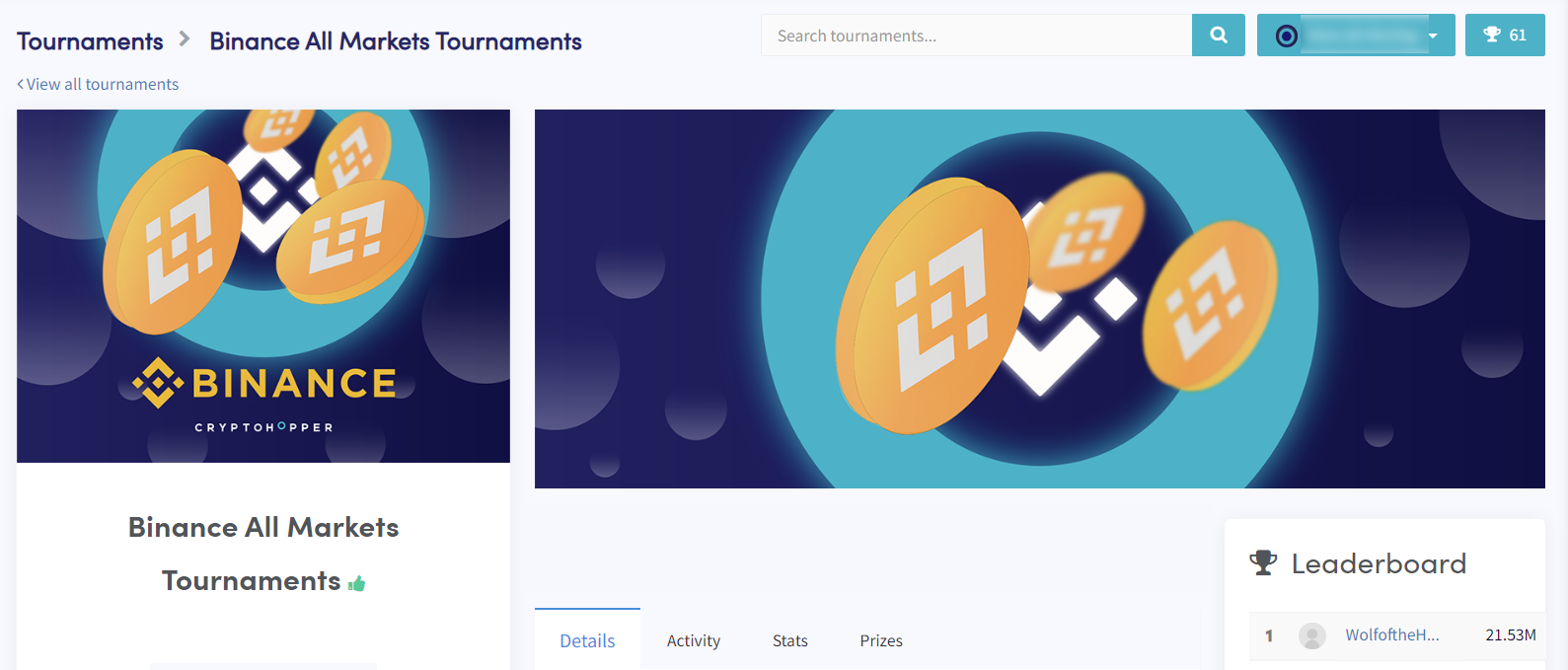 Click on a tournament to join. First, you have to check the details to find out whether your existing Hopper complies with the tournament's rules. If you don't have a hopper that follows the rules, you can easily create a new Hopper. This screen also shows when you can enroll and the end date of the tournament. The activity shows your competitors' trading activity, while the stats show the total numbers of trades and your own trades.
Calculation of your trading score
Cryptohopper doesn't show the calculation of the scores to keep the tournament fair to everyone. However, trades with a profit higher than 0.5% will start scoring. A score multiplier will take effect the higher your profits get. Loss-making trades will result in a score deduction.
Limitations and general rules
There are some limitations and things you have to know when participating:
A score will only be given when there is a buy-and-sell trade.
The score is based on the sell trade for DCA trades after your positions have merged. Using DCA will result in missing trades and, therefore, a lower score.
Shorting trades only get scores after a sell and only take into account one buying and selling cycle.
When paper trading, it's possible to add additional funds during the tournament.
Prizes
The prizes depend on the tournament itself and range from Cryptohopper credits to XP for Cryptohopper's Loyalty Program and more!
---
Last updated on
---
Was this article helpful?
---