---
Cryptohopper supports payments through PayPal. PayPal is a digital payment provider that supports paying with Debit and Credit Cards, but it also supports a wallet in which you can deposit funds. Once you have created a PayPal account and chose what payment method you prefer, you can start subscribing to Cryptohopper.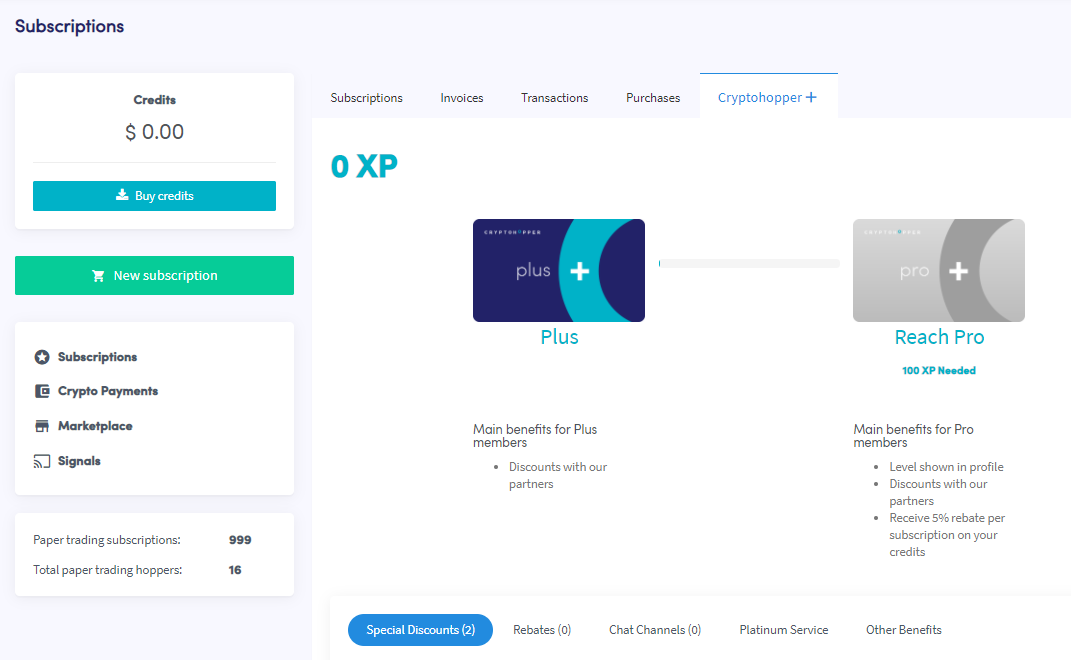 The first step is going to "Subscriptions" on Cryptohopper and select the subscription type you would like to buy. In our example, we will purchase an Adventure Hopper subscription.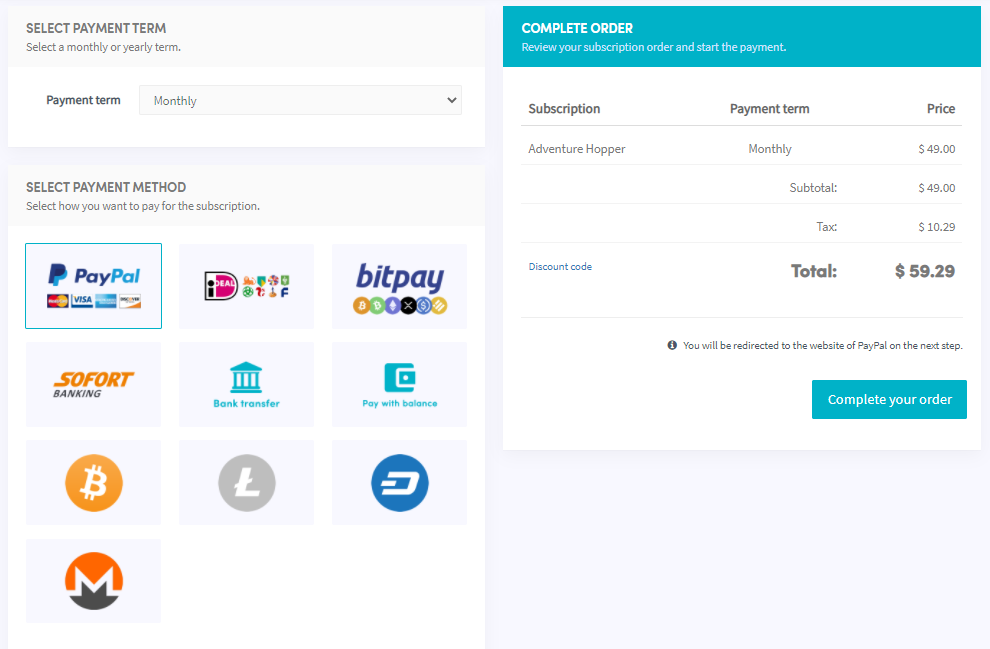 Select PayPal as a payment method and click on "Complete your order". You will be directed to PayPal.
The PayPal page shows your order, personal details, and payment method you want to use. Click on "Confirm order", and you will receive an email with all the details.
It's this easy! You will now see the message "Your PayPal subscription has been created and will be activated once the first subscription payment has been completed".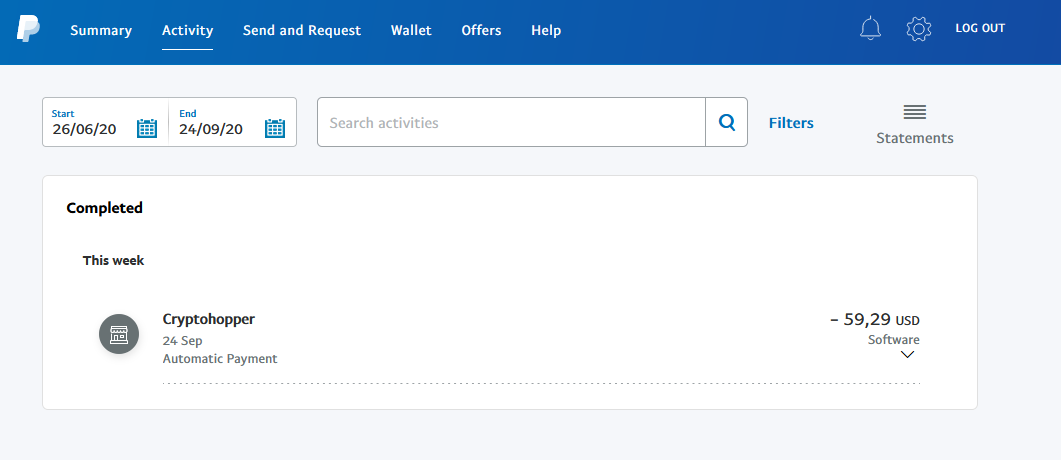 If you want to cancel your recurring PayPal payment, click on "Activity". Then search for the Cryptohopper payment and click on it.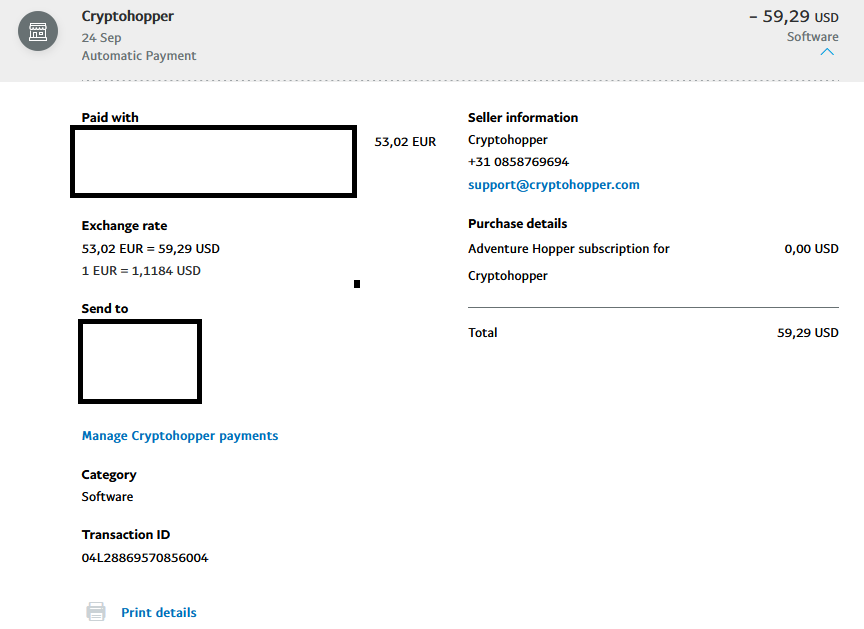 Click on "Manage Cryptohopper payment".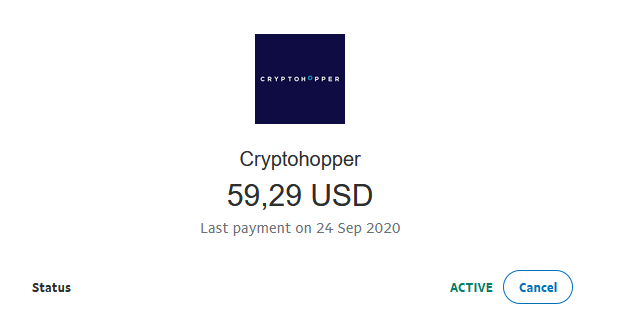 Click on "Cancel" and you won't be charged for future payments for this subscription.
Do you have any questions about your payment? Please send an email to support@cryptohopper.com and let us know the mail address you used for the payment.
---
Last updated on
---
Was this article helpful?
---