---
Cryptohopper supports payments through BitPay. BitPay is a digital payment provider that focuses on paying with cryptocurrencies. It supports many different wallets and exchanges, and it is an easy and safe way to pay for your Cryptohopper subscriptions.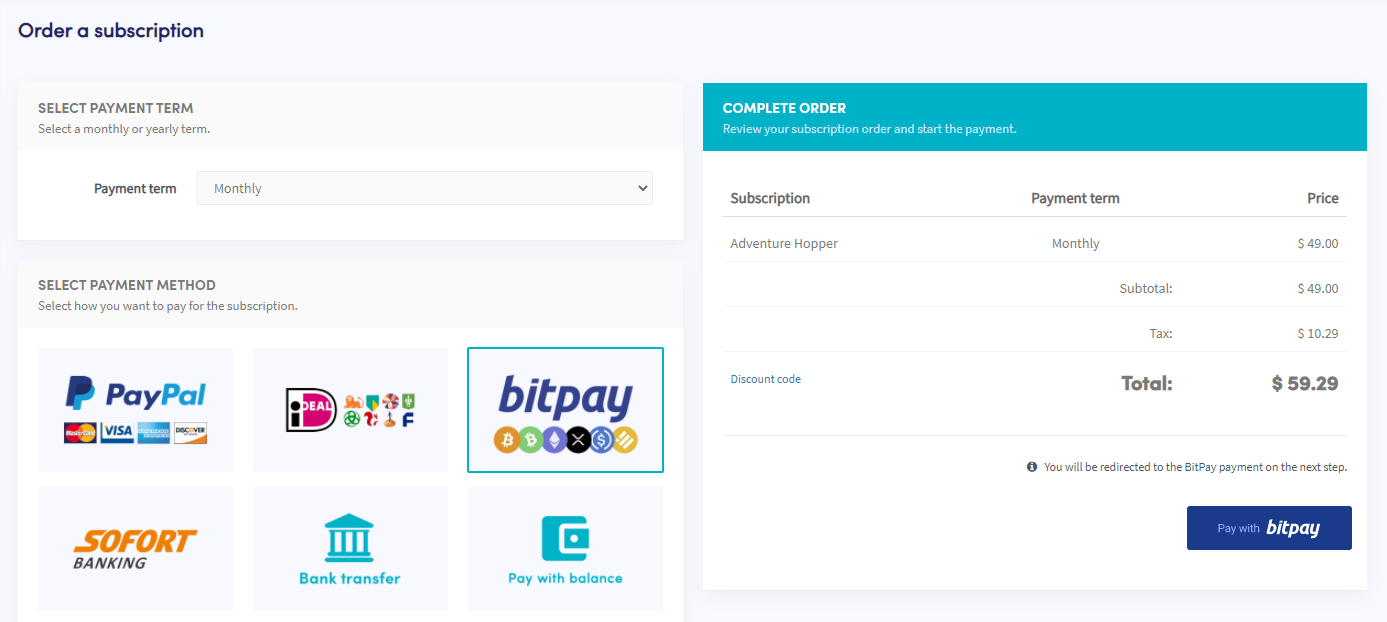 The first step is going to "Subscriptions" on Cryptohopper and select a subscription type you would like to buy. In our example, we will pay for an Adventure Hopper subscription.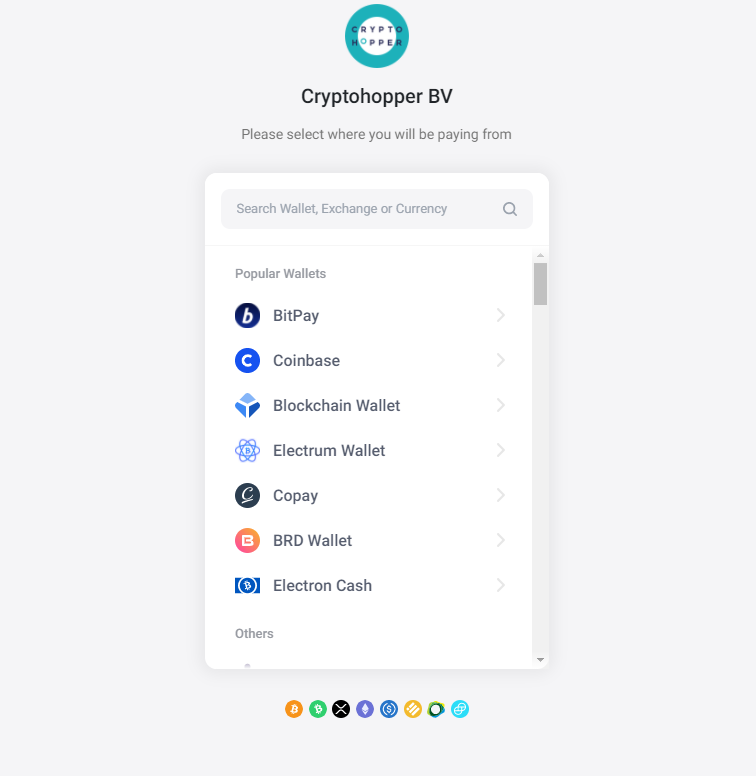 Select the wallet or exchange you want to use for the payment. Next, every wallet or exchange will show information that could be useful to transfer the money. For example, BitPay does not support Binance as all payments merge into one transaction, which causes issues when automatically matching the payment. You only have to send us your Transaction ID, username, and Invoice ID in these cases.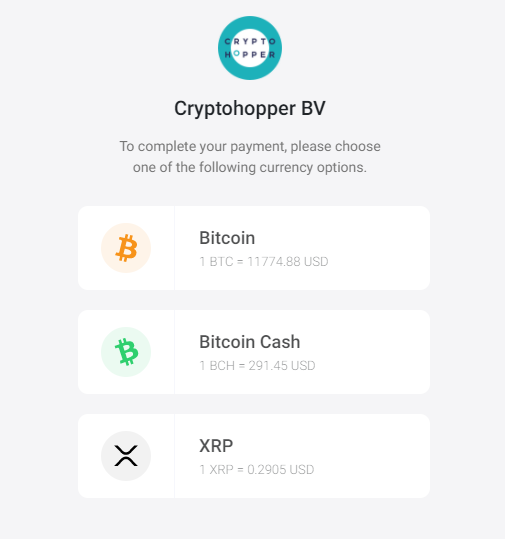 Once you have selected an exchange or wallet and clicked on "Continue" (in cases there are comments), you will see a list of the cryptocurrencies you could use for the payment. In the example above, you can choose to pay with three currencies. We have selected to pay with BTC.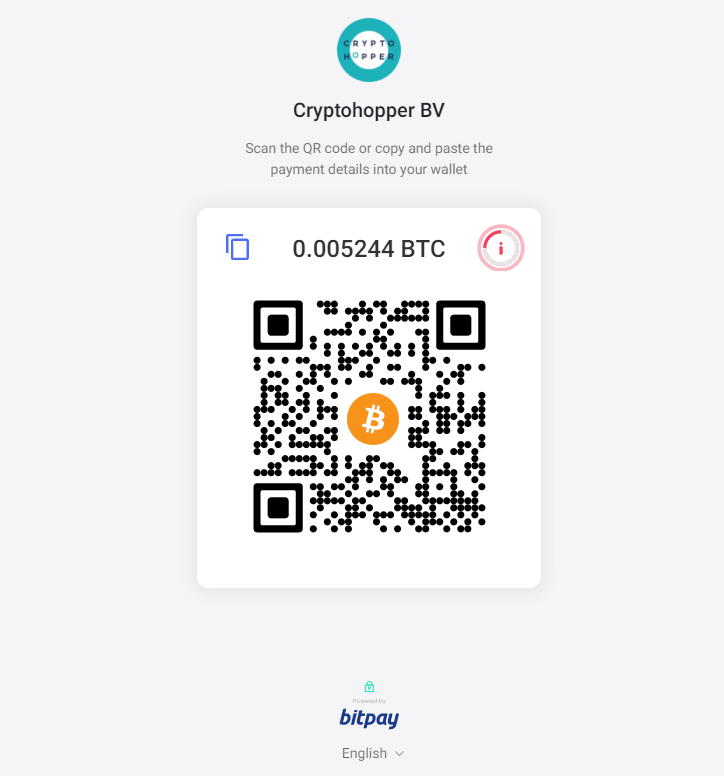 The next page shows two payment methods. The first option shown is scanning the QR code with your phone or tablet while using the app of your exchange or wallet. Please check where the QR code scanner is in the app your wallet or exchange. With some phones, you can use the built-in camera app of your phone. Once you scan the QR code, you will get options for the apps you can use.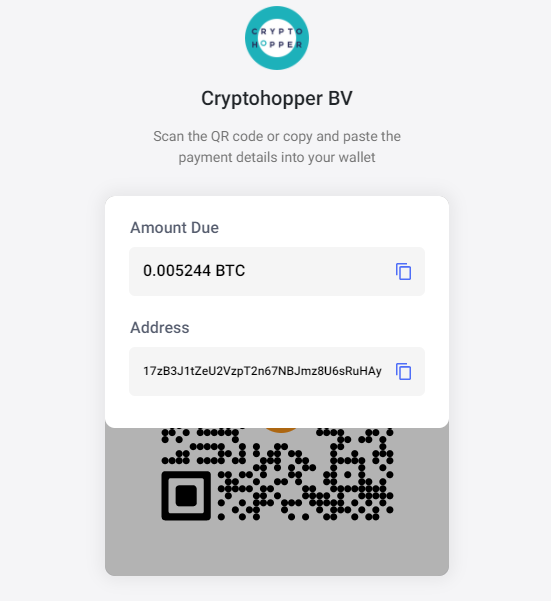 The second payment option is by clicking on the "copy" symbol. You will see the amount you have to send as well as the wallet address of Cryptohopper. Go to your exchange or wallet and click on withdraw for your selected currency. Paste the copied information into the text fields shown. Check whether the information has been copied and pasted correctly as the payments as we can't reverse the payment.
Once you have confirmed the payment, you will receive an email with the confirmation and an invoice. Depending on the cryptocurrency used, it can take some time to process the transfer. Once the payment is processed, your subscription or Cryptohopper Credits are available in your Cryptohopper account.
Do you not see your purchase in your account? When you bought Cryptohopper Credits, please first check your Cryptohopper Balance by clicking on "Subscriptions". If you purchased a Cryptohopper Subscription, first click on "View all hoppers" and then on "Subscriptions" in the upper right corner to check whether your subscription is available. If you still don't see your purchase, please send an email to support@cryptohopper.com with your username, Invoice ID, and Transaction ID.
---
Last updated on
---
Was this article helpful?
---