---
Cryptohopper offers giftcards for Hopper subscriptions and Cryptohopper Credits. It's the ideal gift to share with your loved ones.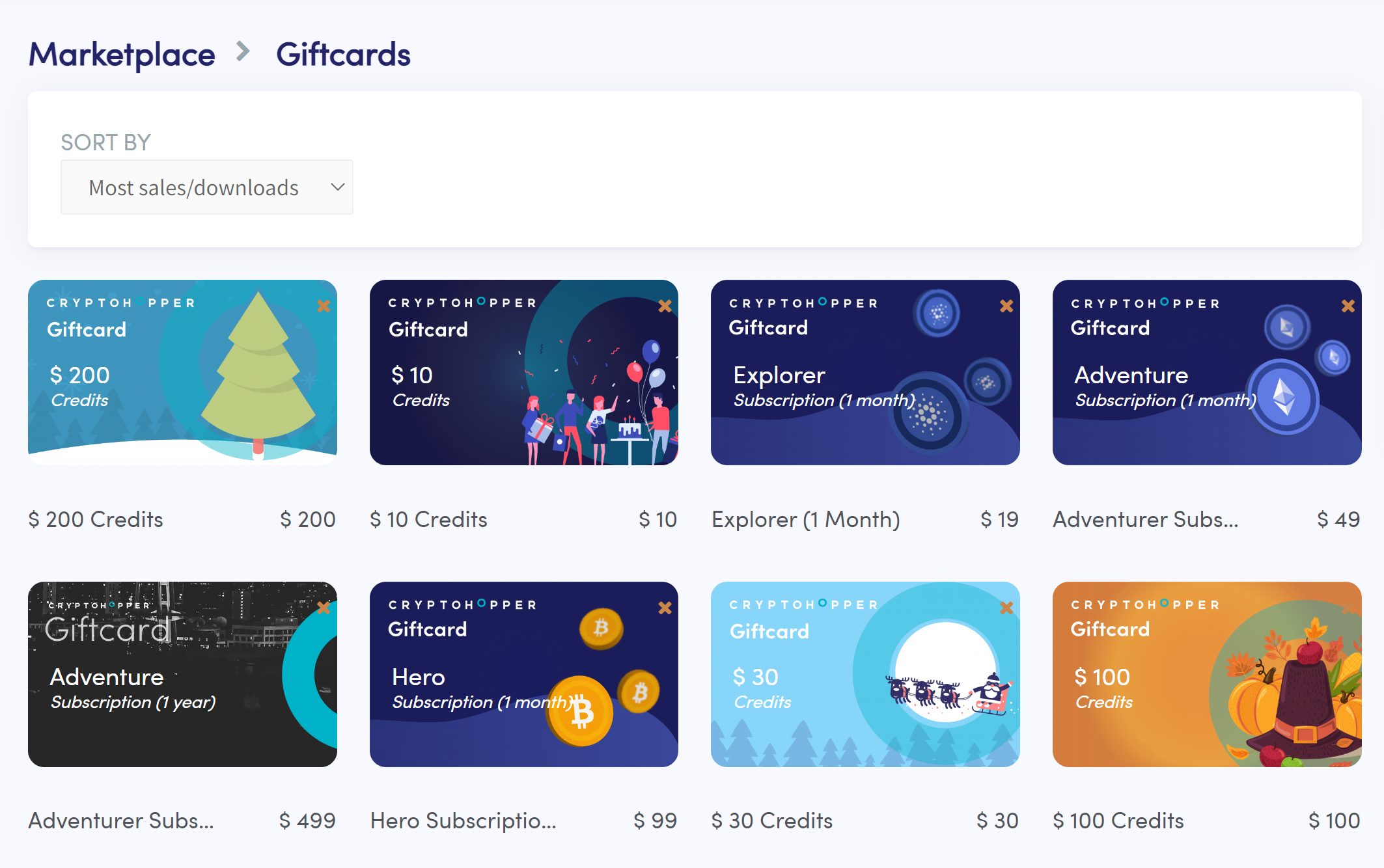 The Cryptohopper giftcards are available in monthly and yearly Explorer, Adventure and Hero Hopper subscriptions. Next to Hopper subscriptions, you can also purchase Cryptohopper credits with a value between $10 and $200.
Giftcard creator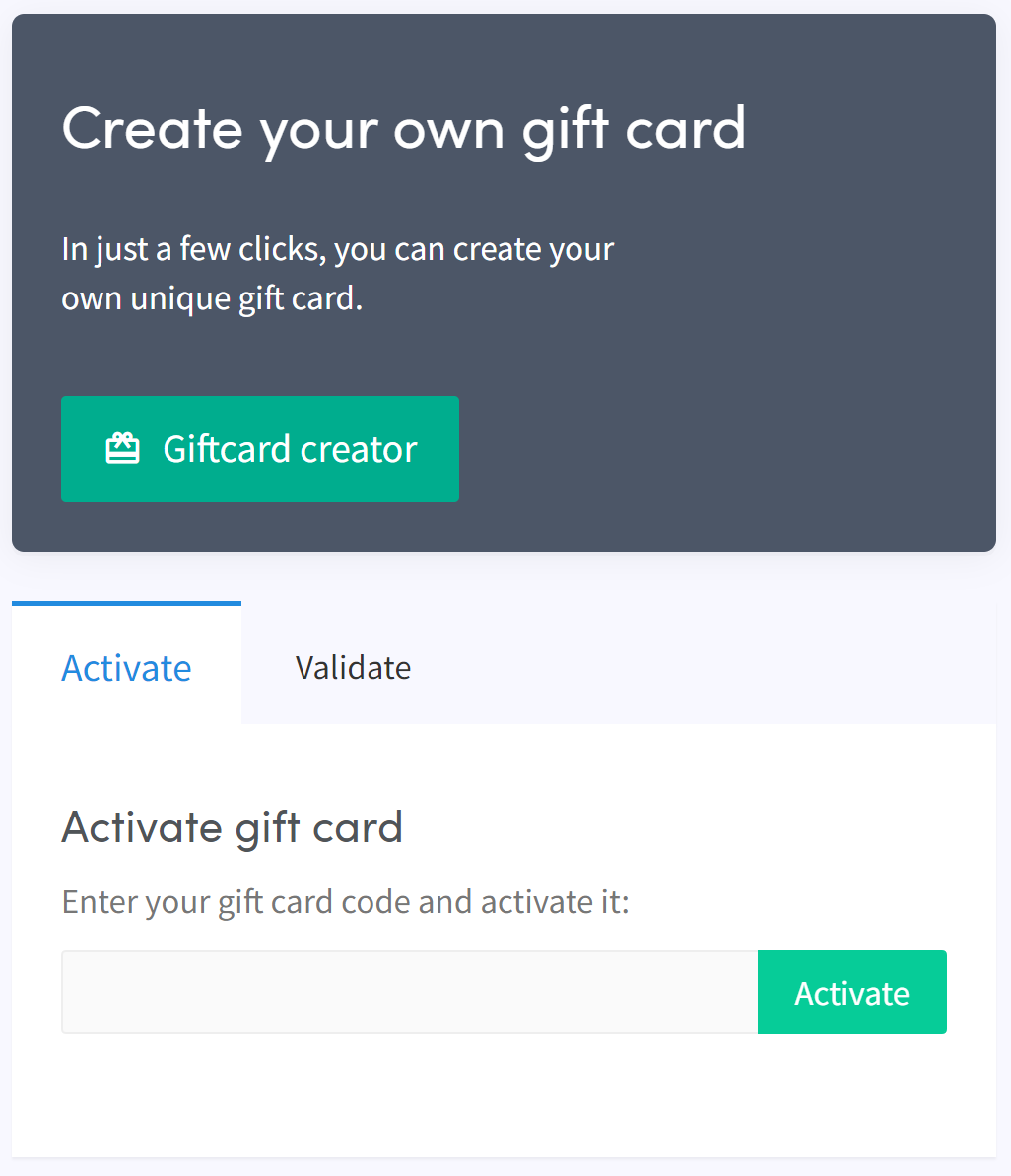 The giftcard creator allows you to select a visual related to the situation of your gift. Different situations include birthdays, Christmas, Halloween or Thanksgiving! Select a monthly or yearly Hopper subscription or enter a custom value for credits.
Activate or validate giftcards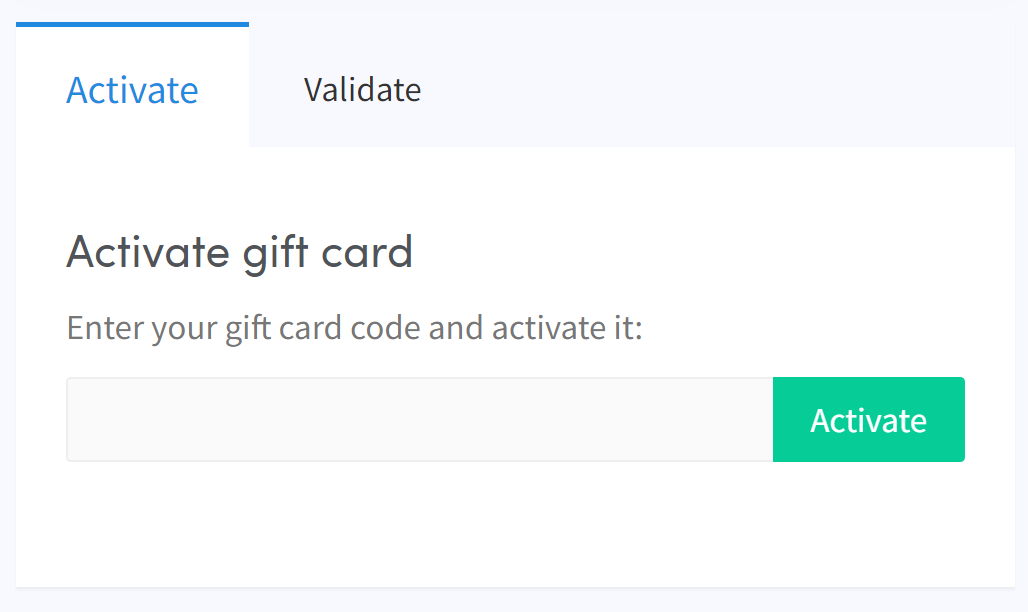 Do you want to activate or validate your giftcard? Go to the Marketplace and enter the code that's shown on your giftcard. If you activate a Hopper subscription, you will see the Hopper subscription under Your Hoppers overview. If you activate a giftcard with credits, you can use the credits to purchase Marketplace items or Hopper subscriptions. Your remaining balance will be shown under subscriptions.
When validating a giftcard, you can check whether your giftcard has been used already and until when it's available.
Don't have a Cryptohopper account yet? Create your account here.
---
Last updated on
---
Was this article helpful?
---