---
In this article, we explain what Paper Trading is and tell you more about Paper Trading accounts.

What is Paper Trading?

Paper trading allows you to trade using real-life exchange data with simulated crypto. Without risking any actual funds.

With every paid subscription, you can create one Paper Trading bot. This makes it ideal for testing out strategies on your Paper Trading bot so that you can use successful strategies on your live bot.

Paper Trading Accounts

You receive a Paper Trading exchange account that covers all exchanges. You can use one exchange per paper trading bot. Keep in mind that using the same account on the same exchange for multiple bots will result in the same balance across all simulators. To avoid this, select a different exchange for additional simulators or create a new Paper Trading account.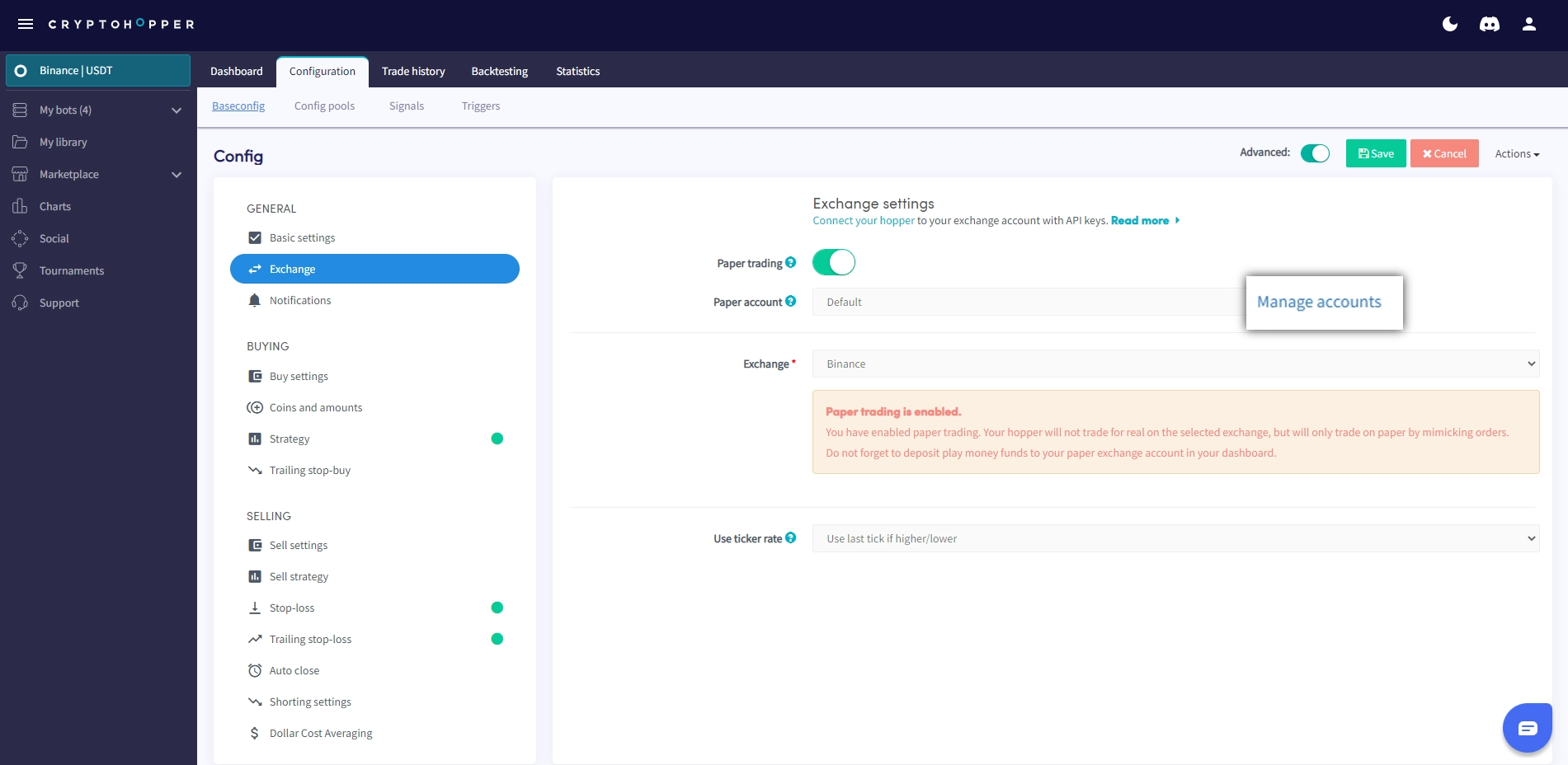 ---
Last updated on
---
Was this article helpful?
---