---
Follow your favorite crypto traders' analyses, exchanges, news sites, marketplace sellers and invite your friends to join tournaments on Cryptohopper!
Feed

Share trading ideas or other interesting content with your followers and connect to other traders. It's possible to post images, GIFs, YouTube videos, or TradingView posts.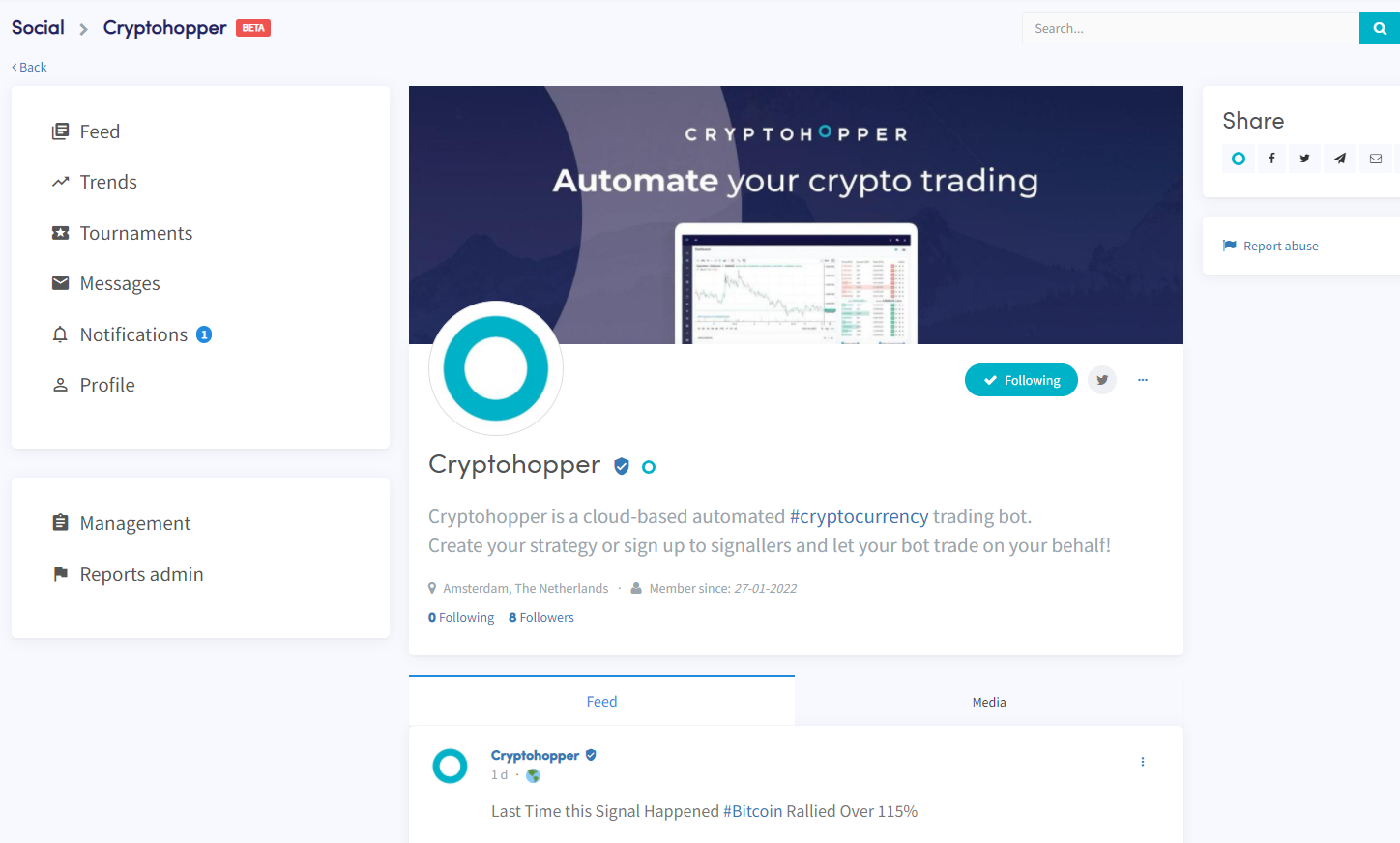 Use the search bar to find your friends, exchanges, technical analysts, news sites and more. Click on "Follow" to stay updated and never miss anything again. The profile will show posts, shared media, Marketplace items and the tournaments users joined. Cryptohopper also has numerous badges you can earn by joining tournaments. It's also possible to chat with friends by clicking on the message icon.
Trends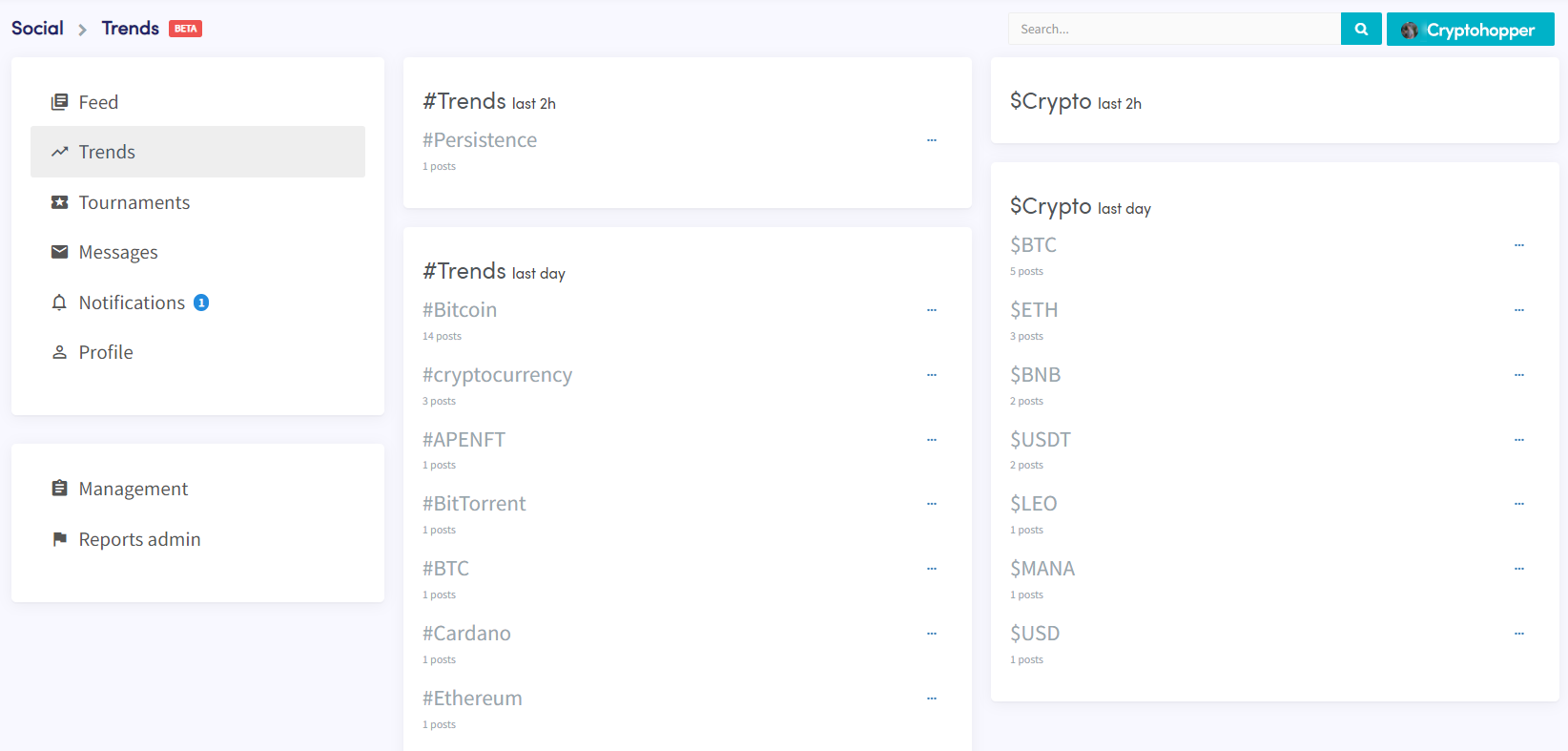 Check out what topics are trending and dive deeper into them to discover all you want to know.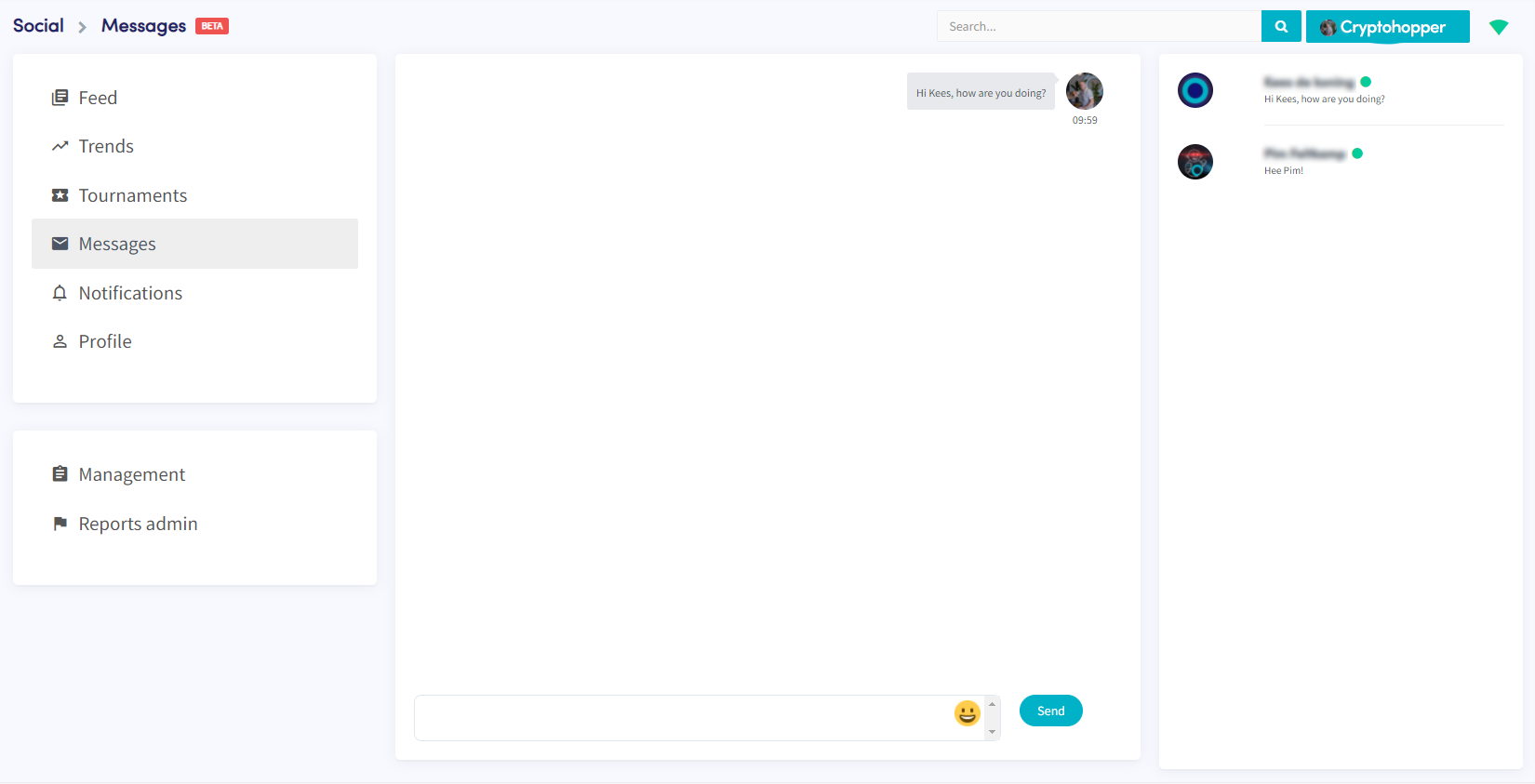 In the messages tab, you can chat in private with other users of Cryptohopper. However, you can only chat with traders when you both follow each other.
Notifications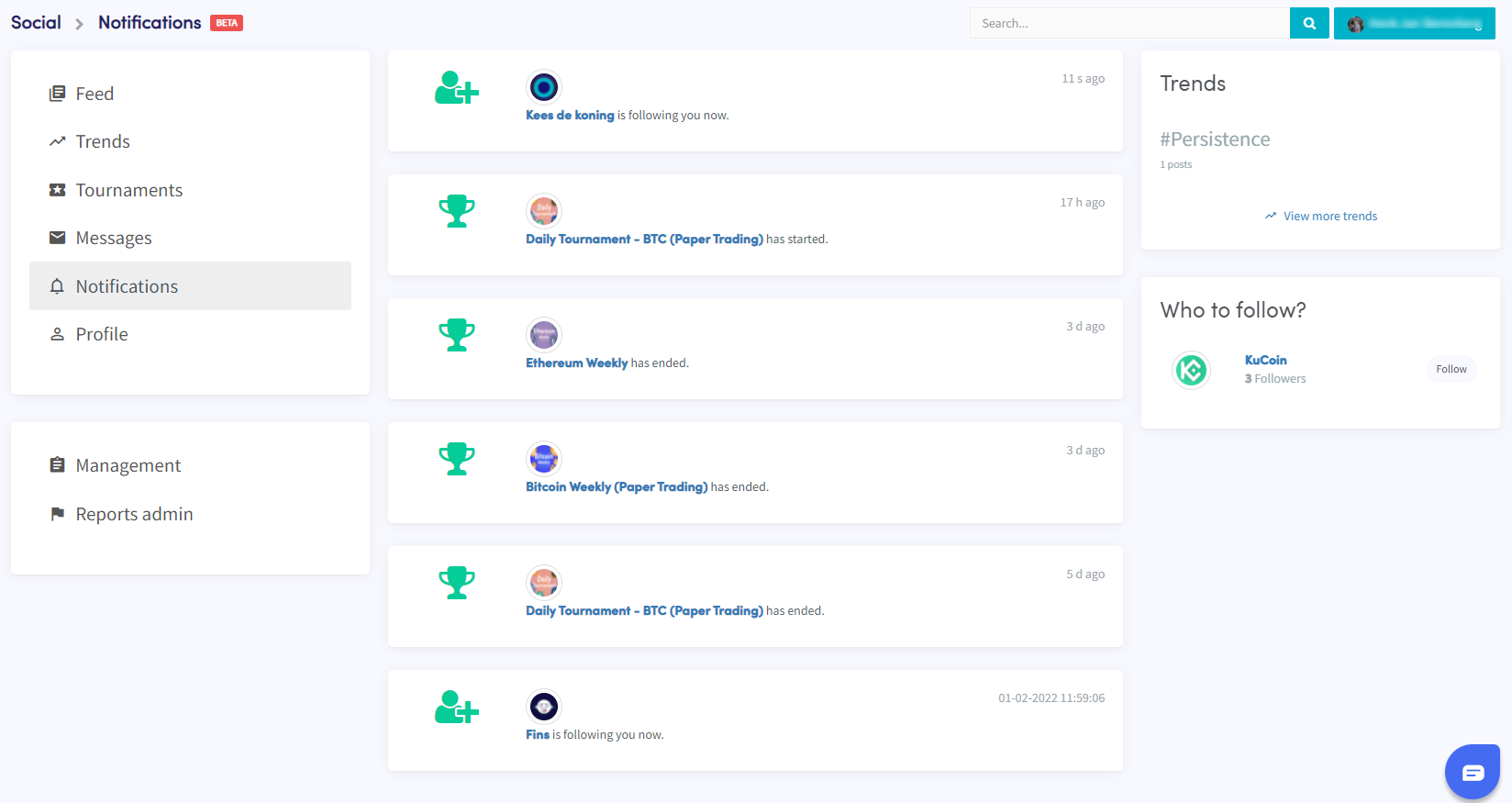 The "Notifications" tab informs you about new followers and updates from tournaments you joined.
Profile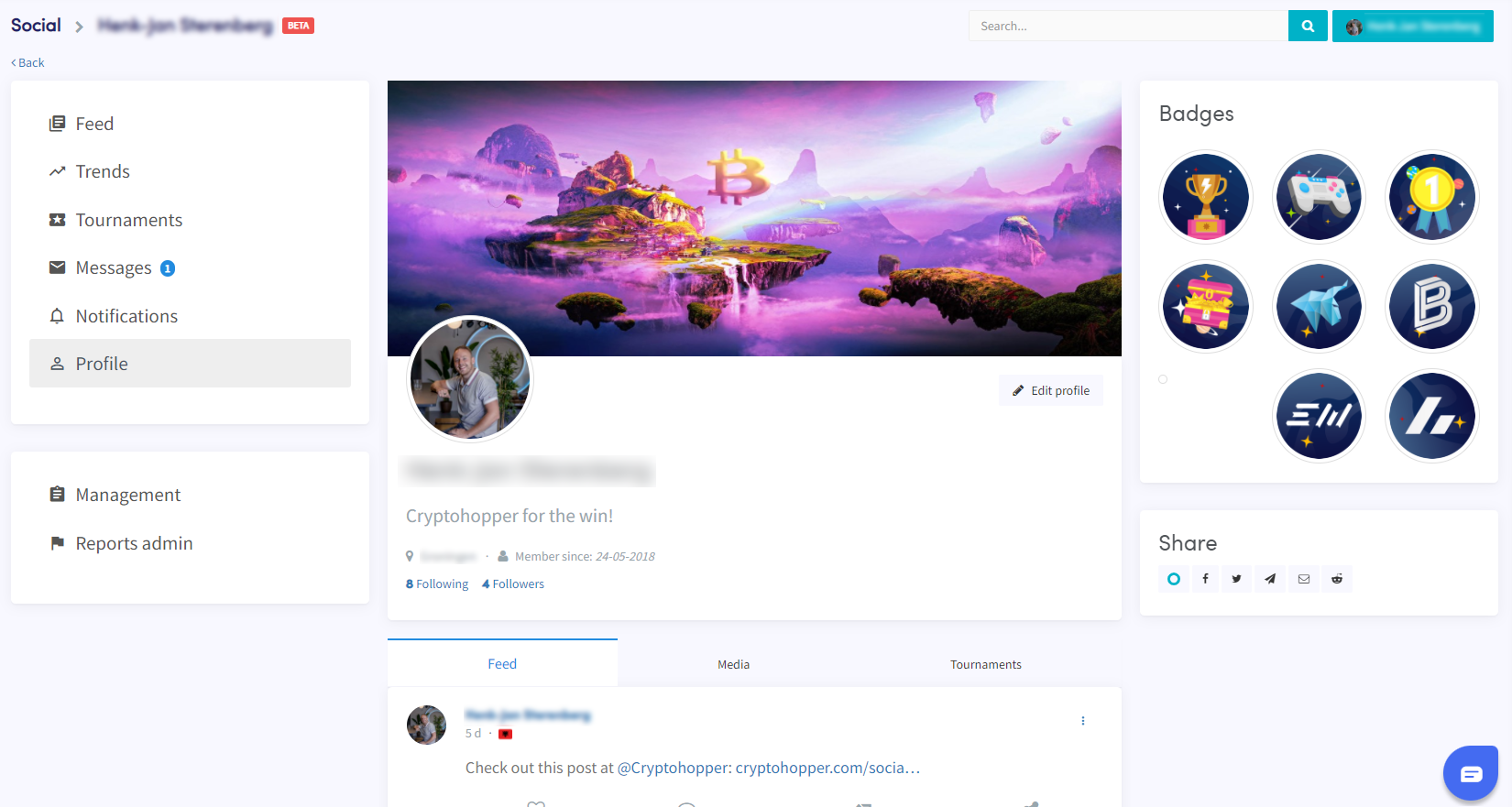 In "Profile" you can change your profile and background picture. You can also check your posts, media, tournaments and badges.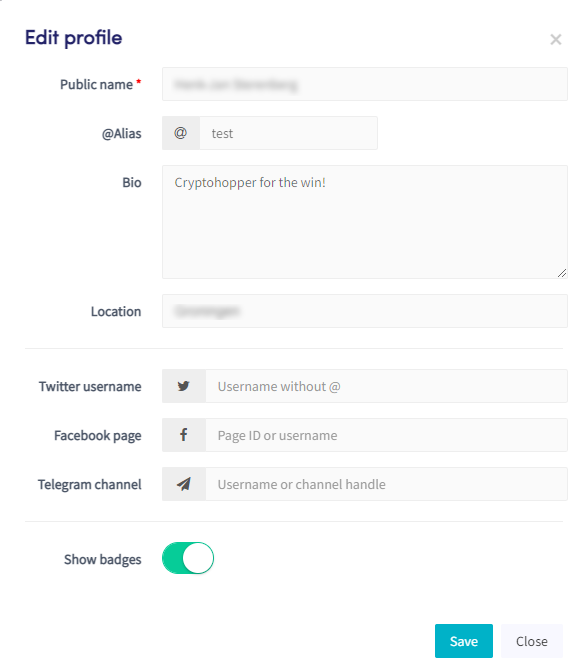 Under "Edit profile" you can change your public name, alias, bio, and location. Here, you can also add your socials and determine whether your badges are publicly visible or not.
---
Last updated on
---
Was this article helpful?
---