---
Integrating Zapier with Cryptohopper

By integrating Zapier with Cryptohopper, you can connect your Hopper to the outside world and take advantage of new opportunities. By clicking on this app and accepting the invitation, you will be able to make Zaps.

What are Zaps? They are connections between different applications or services. For example, you can let Zapier send notifications to your gmail when your hopper makes sales or buys. Zapier offers a list of app integrations to connect your hopper to.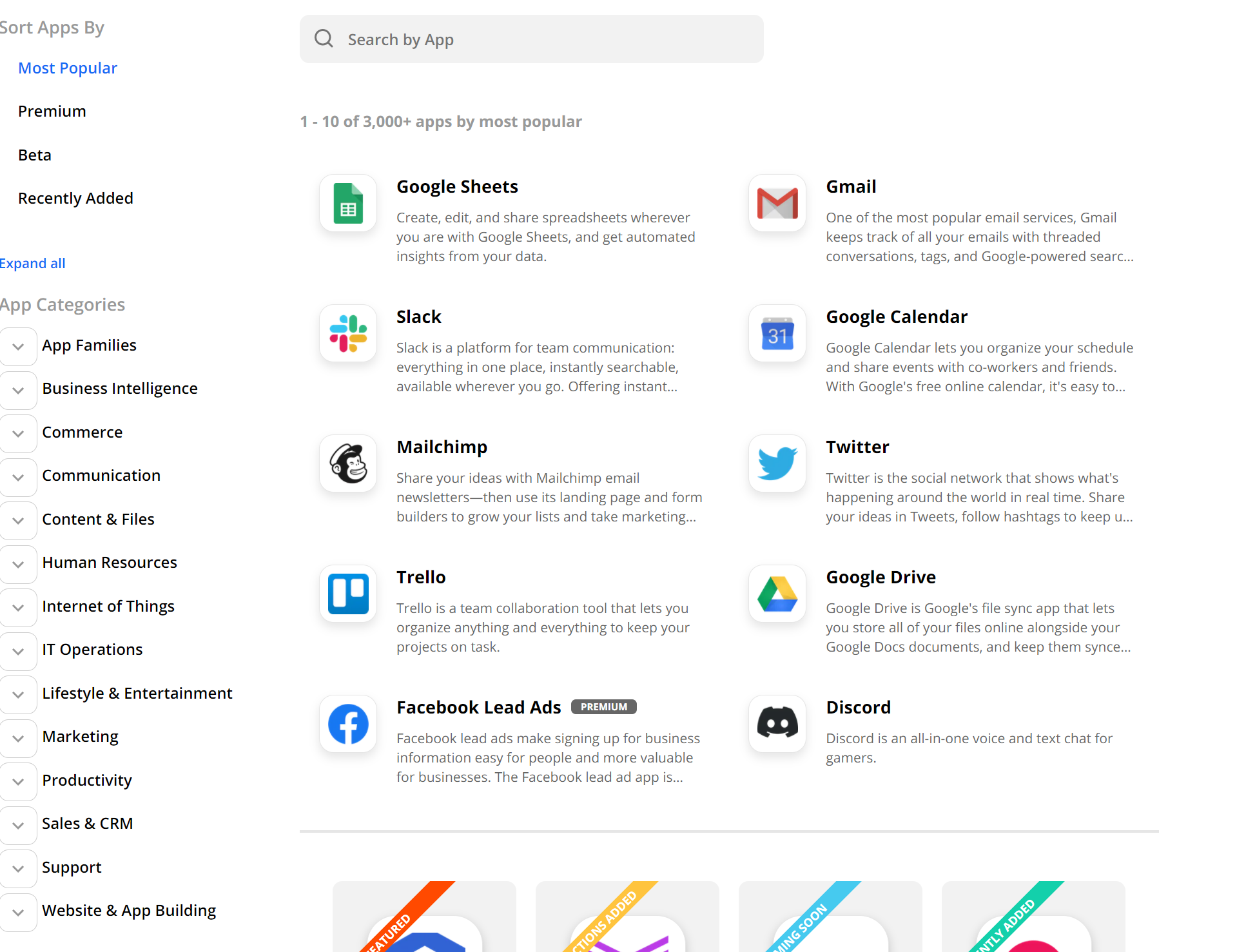 Create a Zap

To create a zap, log in to your Cryptohopper account and select "Apps" in the left-hand column. Click on the Zapier app.

Click on "Go to Zapier". Another tab will pop up, offering you the possibility to log in with your Google or Facebook account. Once you are logged in, you will see the invitation to use Cryptohopper on Zapier. Click on "Accept and build a Zap" to begin building your first zap.
After you have accepted the invite, you can create a Zap by clicking on the "Make a Zap!" button in the upper right corner.
Zapier will show you all the applications currently available.
In the section "1. When this happens..." type Cryptohopper, and select it to connect your hopper with other applications. To finish this step, choose the action that you would like to be the trigger to connect your Hopper with the next application, select your account, and click Continue.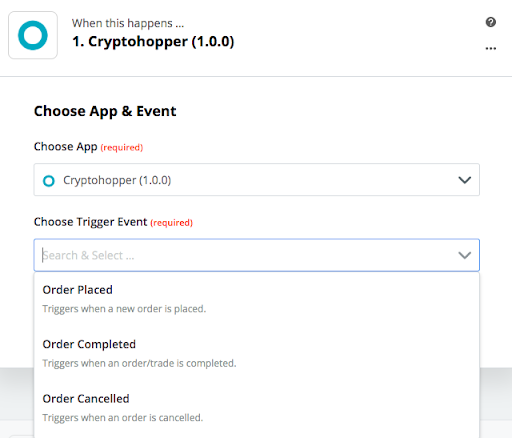 Next, and the most exciting step. "2. Do this..." lets you select the application that will execute the action after the trigger is activated. Some of the many options are Gmail, Slack, Twitter, and Facebook.
Select one, follow the steps, test it, or skip the test, and your Zap will be ready!
Click on "Turn Zap on" and voila! Zapier will automatically execute your desired action whenever your conditions are met.
Experience Zapier to make the most out of your Hopper!
If you have any questions, do not hesitate to send us an email to support@cryptohopper.com.
---
Last updated on
---
Was this article helpful?
---