---
CryptoTweeter

Tweeting out every trade that you do to your loyal followers - sounds like a plan, right?

Here, we will show you how to set-up your own CryptoTweeter.

The Prerequisites In order to start using CryptoTweeter you will need 2 things:
An active Cryptohopper account
A Twitter account
Setting up your tweeter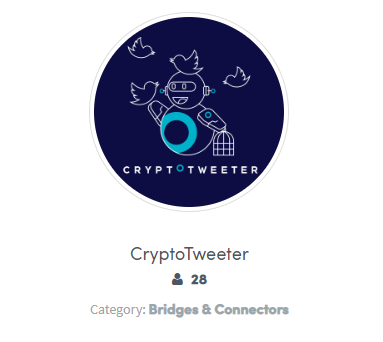 First, navigate to the app section of Cryptohopper, and select CryptoTweeter.

You will be taken to the CryptoTweeter page, where you can select what you want to connect.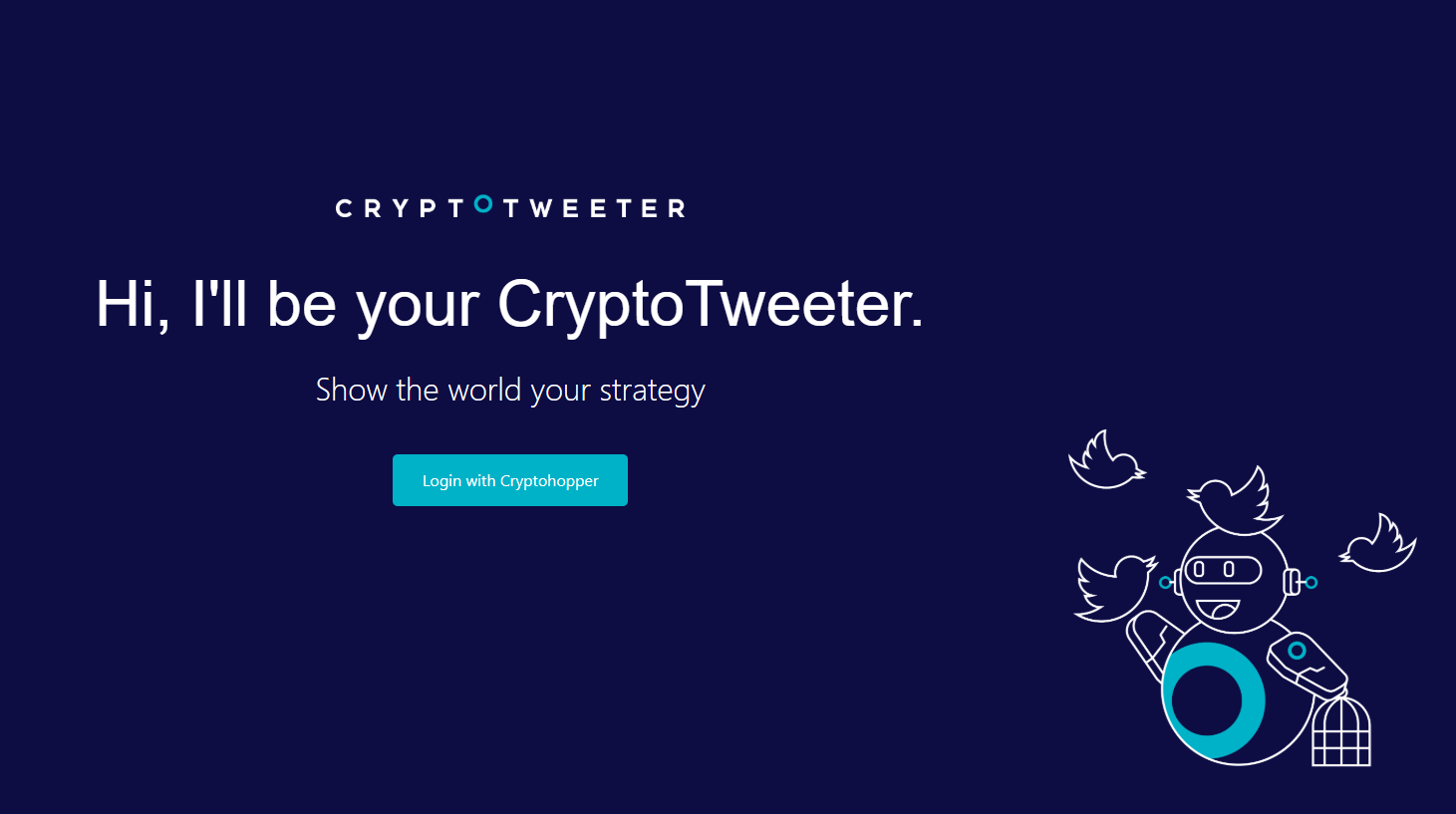 In the Cryptotweeter page you will be able to "login with Cryptohopper". This will start the OAUTH process, which is an authentication process that allows Cryptohopper to read out certain pieces of data, as well as push data. It allows us to make tweets on your behalf.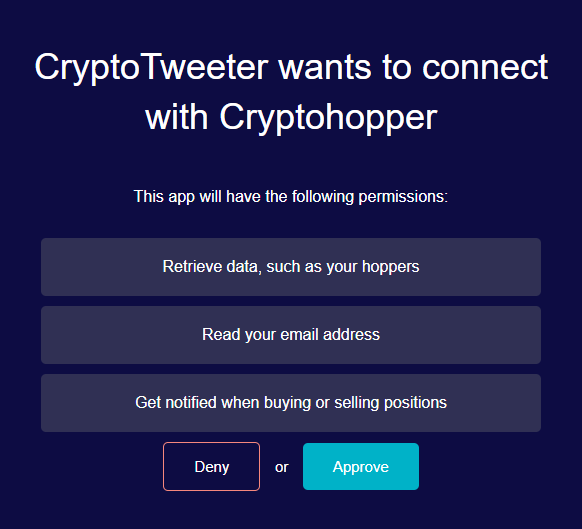 Make sure to approve the authentication, if not CryptoTweeter will not be able to tweet out for you.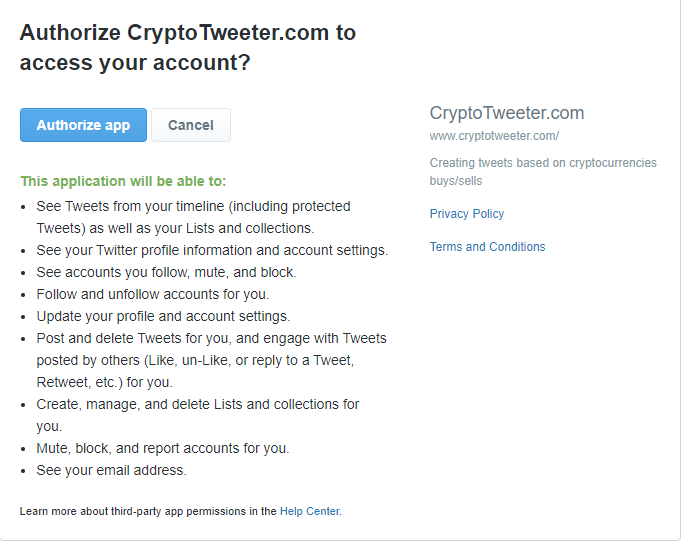 After approving, make sure to connect with Twitter as well, same process, different layout.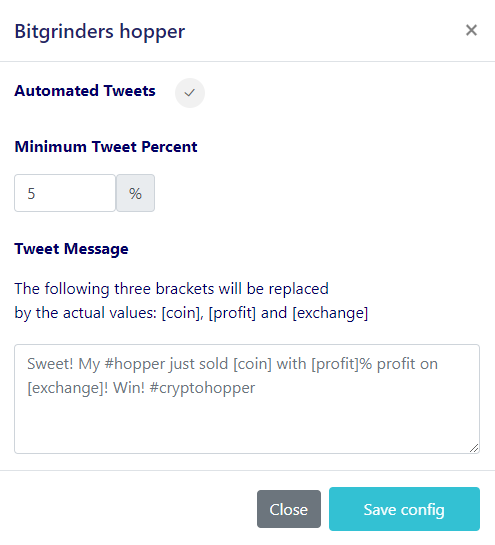 For the last step, select the hopper you want to use for tweeting, select your percentages and create your Twitter message.
It's a great tool for traders who want to grow their community. Happy Tweeting!
---
Last updated on
---
Was this article helpful?
---